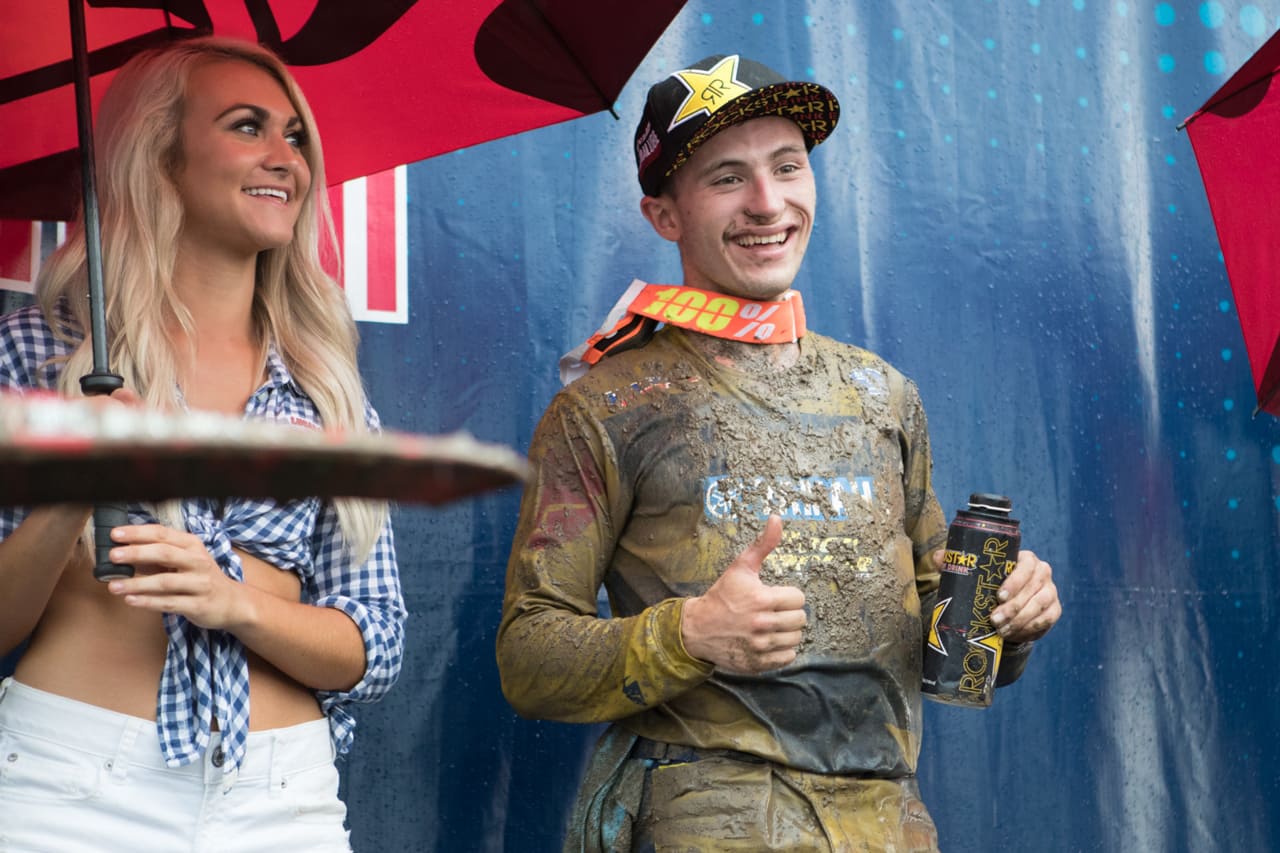 It's certainly been an exciting late summer for New York native Justin Cooper. First he nails the Nicky Hayden AMA Horizon Award with his dominating wins at Loretta Lynn's as he wraps up his amateur motocross career. Just after that he enters his first Pro Motocross National (Unadilla) and takes a solid fifth overall in the 250 class. And that fifth overall included finishing a very strong 2nd in moto 2! Cooper would continue on finishing 11th overall at both Budds Creek, and Ironman. As a final 2017 racing wrap up he took a very solid first moto 8th at the hot and humid USGP. In the process of finishing 8th in that first moto he beat several previous MXGP MX2 class winners! Although a DNF in moto two would end his day in Florida, Justin was still upbeat about his amazing summer, and looking forward to 2018.
Words by Jim Kimball
Photos by Scott Mallonee
JUSTIN YOU HAVE TURNED HEADS SINCE MOVING UP TO THE PRO CLASS; IS ANY OF THIS A SURPRISE TO YOU? I had such an awesome year in amateurs. I pretty much won everything that I raced. I really put my head down this year, and this was the year I had to do it. Since I did well at Loretta's, I came out of there with a lot of confidence, and moved right into Nationals to get my feet wet. I got on the podium at the first round (Unadilla) that I raced. That was definitely was a boost, and I couldn't even believe that I would get up there during my first few races as a pro. Ever since then, I have been doing my best, and trying to stay consistently in the top ten
THE TEAM YOU WILL BE RACING FOR STAR YAMAHA HAS DEFINITELY BECOME A PREMIER 250 TEAM. Yes, they definitely are the premier Team for the 250's and probably one of the best teams out there period. I am glad to be a part of this team. Everyone treats me well here, and I look forward to the future.
LIKELY A STEREOTYPICAL QUESTION, WHAT HAS BEEN THE BIGGEST CHANGE FROM THE AMATEURS TO THE PROS? It's been just everything really; it truly is all different. Everything is bigger, and much more competitive. There are more media, more fans, and everything like that, but you just have to take it like any other race, as in amateurs. You try to focus on your race and doing the best you can, and not letting all of he spectacle get to you.
HOW DID YOU END UP IN FLORIDA RACING THE USGP? The team just invited me, and I figured it would be another race for me to get out there and learn. It is a pretty big pro event, so I just wanted to race everything I could this year, before I had to go into the off-season, and then into Supercross.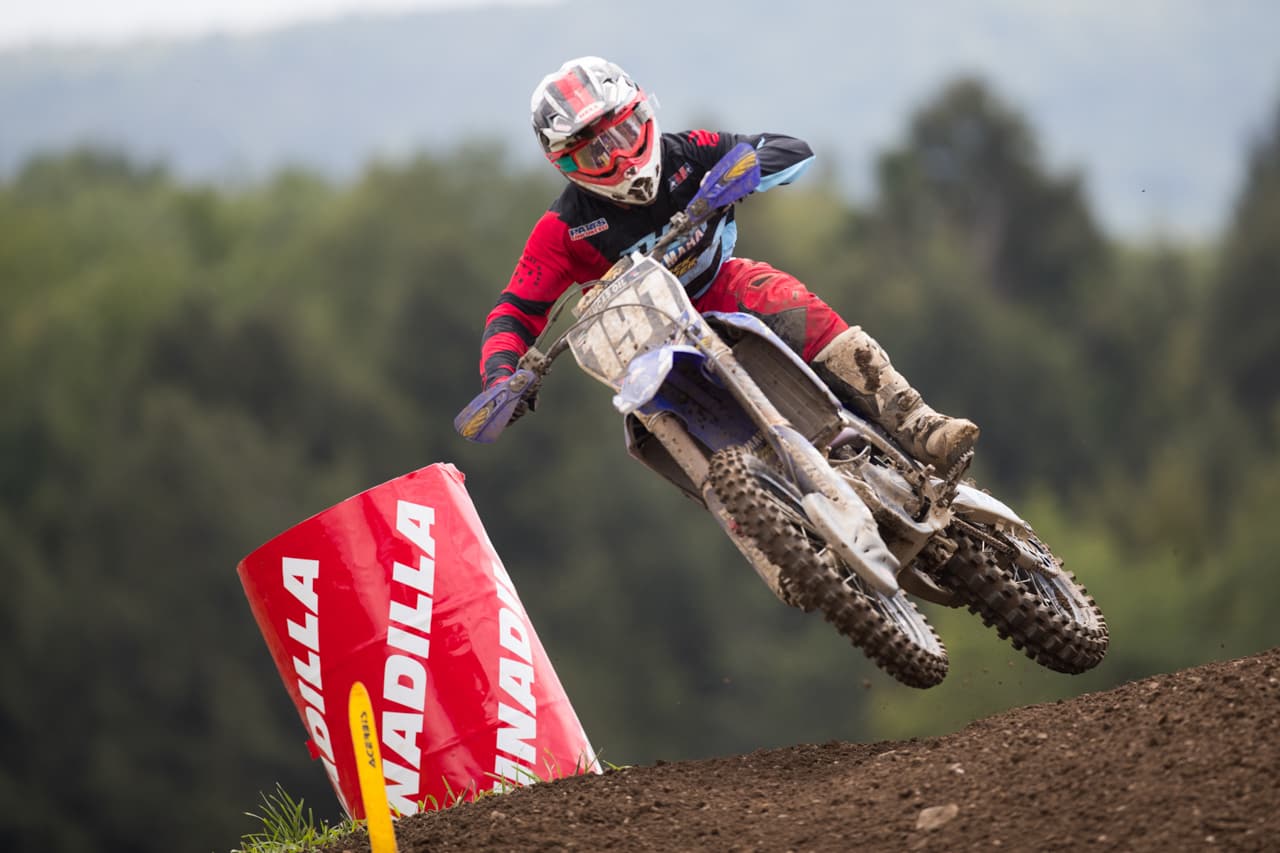 I AM ASSUMING THAT YOU PROBABLY ALREADY DID THE ARENACROSS ROAD TO SUPERCROSS, AND WILL BE LINING UP FOR 2018 SUPERCROSS? Yes, I did that this year, and I ended up winning the Lights Championship on the East Coast, so I definitely got my Supercross experience I would say. I am ready to move into that.
HOW IS IT BEEN LINING UP TO RIDERS YOU LIKELY LOOKED UP TOO AS AN AMATEUR? I definitely looked up to many of them, but once you are racing them, there is no more looking up to them; you want to beat them. They are the competition so you do not really look at them the same. You want to go out there, and get aggressive with them if you are competitive. You want to be the best, and that is how it works. Basically the people you looked up to become your rivals at this point.
NOW WITH 2017 WINDING DOWN, WHAT DO YOU HAVE PLANNED? Basically just focusing on Supercross training. But first I am going to go home now for a couple of weeks and take a rest. I have been at it for the whole year, so this is the off season now and I am going to go back and take it easy for a little bit and then we will start getting into Supercross training.
MANY ON YOUR TEAM TRAINS WITH GARETH SWANEPOEL; HAVE YOU STARTED TRAINING WITH HIM AS WELL?Yes, I signed up with him about a month before Loretta's. Basically, its been going on about three months now, and he has been great to me. It is awesome riding with all of my teammates, even Cooper Webb. They are good training partners for sure.
CAN YOU BE A CHAMPIONSHIP CONTENDER IN YOUR FIRST TRUE ROOKIE YEAR? I am not going to get too ahead of myself, but the goal for next year is to look at the podium. I want to try to get up there a couple of times and still get my feet wet in my rookie season. Hopefully I'll play it smart and see how it goes.