Photos by Scott Mallonee
Benny Bloss and team manager Forrest Butler.


Dean Wilson trying to get that monkey off his back.


RJ Hampshire.


Jeremy Martin.

Aaron Plessinger signing some autographs for the fans.


Mitchell Harrison.


Zach Osbourne's mechanic Dave Feeney.

Mitch Payton and crew.
Blake Baggett and wrench.
Herlings heading in for the kill.
Marvin putting on the finishing touches.
Andrew Short.
Ironman track landscape.
Jeffrey Herlings.
Indiana countryside.
The hardware.
Bath time.
Zach and his gun show.
Fredrik Noren.
Vann Martin.

Chance Blackburn.
Priveteers do their own maintenance between motos.
Adam Ciancirulo's Pro Circuit KX250F.

The Gieco Honda riders.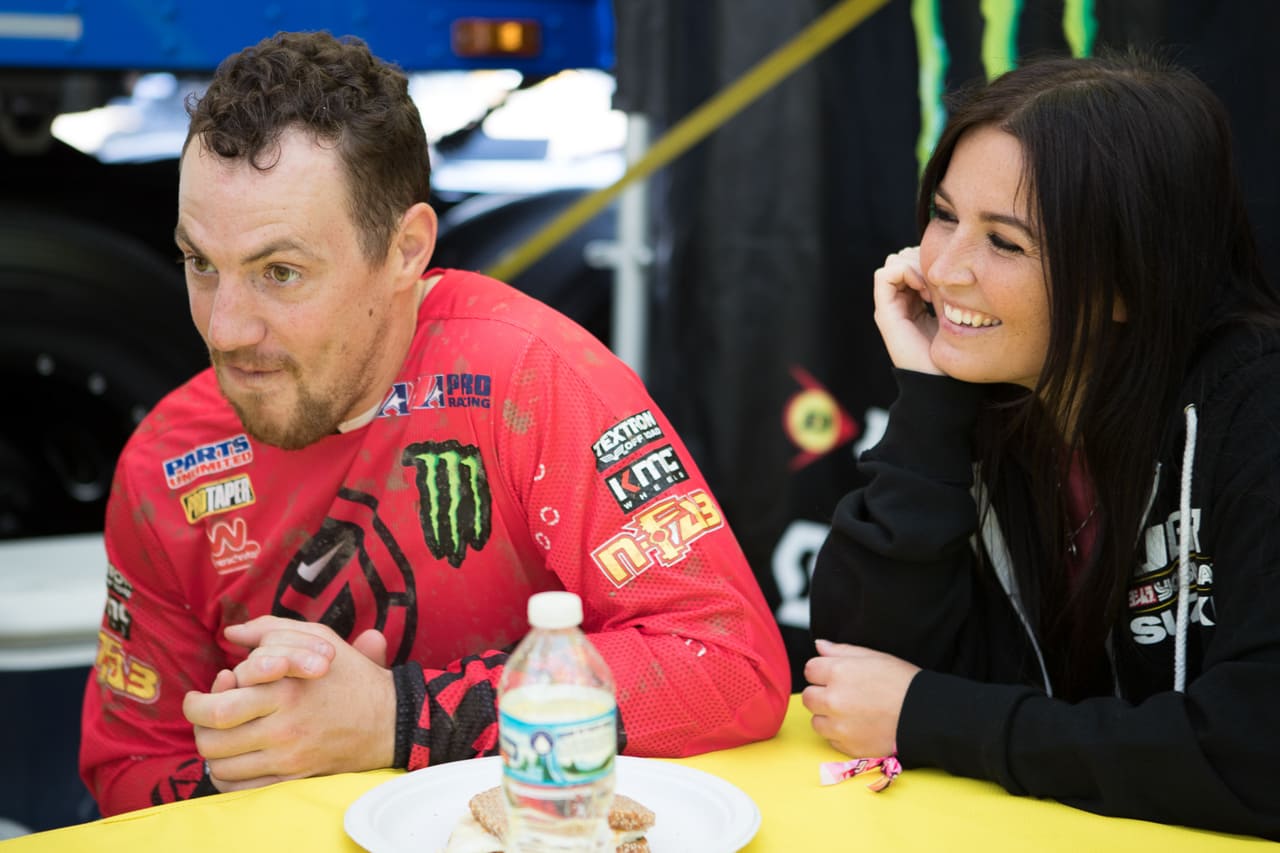 Phil Nicoletti with girlfriend.


Kyle Cunningham and wrench.


Luke Renzland.
Clutch changing time.
Blake Baggett talks with Michael Byrne and Dad.
Dakota Alix.