www.pinkbike.com
Cannondale Jekyll 2 - Review
The Cannondale Jekyll has undergone a number of revisions over the course of its seven year existence, but the latest update is the most significant yet. The bike is still rolling on 27.5" wheels, and retains the ability to switch between two different travel modes (either 165 or 130mm), but the proprietary Fox Dyad pull shock found on the previous models is gone, replaced by a Fox Float X Gemini, the result of another Cannondale / Fox collaboration. The one-sided Lefty fork has also disappeared, at least in its longer travel configuration, and all of the Jekyll models are equipped with more traditional looking suspension.

Cannondale Jekyll 2 Details
• Intended use: all-mountain / enduro • Rear wheel travel: 165mm • Wheel size: 27.5" • Carbon front triangle, alloy swingarm• 65° head angle• 420mm chainstays • Boost spacing front and rear• Sizes: S, M, L, XL• Weight: 30.2 pounds (size L)• Price: $6,000 USD
The Jekyll's geometry has also been altered, and if you've been following the recent geometry trends you shouldn't have any trouble guessing most of the changes. That's right, the Jekyll is now longer, lower, and slacker than before. Cannondale slackened the head and from 67° down to 65°, and also shaved 20mm off the chainstays, shortening them to 420mm. All of these revisions were designed to make the Jekyll more capable than ever, an attempt to create, in Cannondale's words, "the best enduro bike on the planet." Did they succeed? I spent three months aboard the yellow and green machine to find out. The Jekyll 2 tested here comes in at $6,000 USD, with a carbon front triangle, an alloy swingarm, and a build kit that includes SRAM's X01 Eagle 12-speed drivetrain, a 170mm Fox Float 36 Performance Elite, and WTB i29 rims shod with a 2.5" Maxxis Minion DHF up front and a 2.4" Minion DHR II in the back. There are three other models in the lineup, beginning with the full alloy Jekyll 4 that retails for $3,199, all the way up to the top-of-the line full carbon Jekyll 1 for $7,750 USD.
Frame Details
The Jekyll 2's front triangle is constructed from BallisTec carbon, which Cannondale says uses fibers similar to those used for military ballistic armor, combined with resins that are typically used for carbon baseball bats. In other words, it's designed to be stiff, strong, and able to withstand the hard riding the Jekyll is intended for. The swingarm is aluminum, which helps reduce the overall cost of the bike. Looking for all-carbon everywhere? The Jekyll 1 has a full carbon frame, plus carbon wheels, but it'll cost you $1,750 more than the Jekyll 2. The derailleur, brake, and dropper housing are routed inside the front triangle, with the brake and derailleur housing running externally under the bottom bracket. Yes, it would have been nice to see that housing run above the PressFit30 BB, but for what it's worth, I've spent countless hours on bikes with similar routing without any issues. That's not to say that pinching a cable is impossible, it's just that it's very unlikely.
Even though the Jekyll has Boost spacing, Cannondale decided to offset the rear triangle by 3mm towards the drive side. Called Asymmetric Integration (Ai), the offset rear end was first seen on the Scalpel-Si and F-Si cross-country race bikes, and is designed to increase wheel stiffness, along with allowing the bike to have short chainstays with plenty of tire clearance. How does an offset rear end increase wheel stiffness? It's the same concept as a rim with asymmetric spoke holes – by shifting everything over, it's possible to have the same spoke tension on the drive and non-drive sides of a wheel. What does that mean if you need to swap out the rear wheel? It means that you'll need to budget in some time to re-dish the replacement, otherwise the tire will sit too close to the drive side chainstay and swing arm. Cannondale may have their reasons for the asymmetric rear end, but I would have liked to see a 'regular' swingarm - who wants to re-dish a wheel when you need to install a spare?
Suspension
Compared to the previous version, the new Jekyll's rear suspension layout looks like it was turned inside out. It's still a link-driven single pivot, but rather than sitting just above the bottom bracket, the shock is now situated between a boomerang-shaped carbon rocker and the upper portion of the downtube. Along with making it possible to run any metric shock on the market, the new orientation leaves just enough room underneath the rocker to squeeze in a regular sized water bottle. The Jekyll's Fox Float X Gemini can be switched between either 165 or 130mm of travel via the handlebar mounted remote. When the remote is depressed, the shock's volume is reduced, which makes it impossible to compress it more than 130mm, a design that's similar to what we've seen Scott use on the Genius. The bike's geometry remains the same, but the decreased travel alters the bike's personality, making it better suited for climbing or more rolling terrain.
Geometry
The previous version of the Jekyll was on the steeper side of the enduro-geometry spectrum, but that's no longer the case, and with its 65° head angle and 470mm reach (for a size large) it won't have any trouble fitting in with the cool kids. 470mm is on the longer side of things (at least for now – more and more large bikes are being released with similar numbers), but the Jekyll's 75° seat angle and short stem should help prevent the cockpit from feeling overly stretched out when climbing. The Jekyll's reach is fairly long, but the chainstays are downright stubby, measuring in at 420mm, an impressively short figure for a bike with 165mm of travel.
Specifications
Specifications
Price
$5999.99
Travel
165mm
Rear Shock
Fox Float X Performance Elite EVOL w/ Gemini remote-actuated dual mode air spring system,
Fork
Fox Float 36 Performance Elite, FIT 4 damper, 170mm
Cassette
SRAM XG-1295, 10-50T
Crankarms
Truvativ Descendant Carbon Eagle, 30t
Bottom Bracket
Cannondale Alloy PressFit30
Rear Derailleur
SRAM XO1 Eagle, 12-Speed
Chain
SRAM PC-XO1 Eagle
Shifter Pods
SRAM XO1 Eagle Trigger
Handlebar
Cannondale C1 Carbon Riser 780mm
Grips
Cannondale Locking Grips
Brakes
SRAM Guide RS
Hubs
SRAM 900 Boost
Rim
WTB Frequency Team i29
Tires
Maxxis Minion DHF 2.5", Minion DHR II 2.4"
Seat
Fabric Scoop shallow
Seatpost
RaceFace Turbine 150mm dropper
Climbing
With two travel options and three compression settings on the rear shock, there are plenty of ways to make the Jekyll feel exactly how you want. Like it as firm as possible? Flip the Float X's blue lever all the way clockwise and push the travel adjust lever down and you'll have rear suspension that barely moves, a setting that's best suited for spinning out the miles on the road to a trailhead. I played with all the different options (a handy way to pass the time on those never-ending climbs), and found that I preferred the shock set to 130mm of travel and in the middle compression setting. This still allowed for enough rear end motion to keep the wheel gripping, but it also minimized any unwanted movement during out of the saddle pedaling.
For a bike that's billed first and foremost as an enduro race machine, the Jekyll surprised me on multiple occasions with its excellent climbing abilities. The weight is reasonable, but it's the comfortable climbing position that makes the Jekyll an easy bike to get along with.One ride in particular was full of tight, gravelly, uphill switchbacks, the sort that are hard to get around without losing traction or putting a foot down. With the Jekyll, as long as I could get the front wheel to begin making the turn, the rest of the bike would quickly follow suit. The short back end made it easy to pivot on the rear wheel, and awkward switchbacks and tighter, technical climbs were dispatched with minimal fuss.
Of course, this is still a long and slack bike, but I'd say it's one of the better climbers in this category, which includes bikes like the Specialized Enduro, Santa Cruz Nomad or YT Capra. Even towards the tail end of a big ride that included 10,000 vertical feet of climbing I found myself making it up sections of a tricky ascent that I have a less-than-perfect batting average on, a testament to the Jekyll's ability to keep on cruising upwards even when my brain was partially melted from miles and miles of pedaling.
Descending
Cannondale calls the Jekyll's two travel options "Hustle" and "Flow," but I think "Seek" and "Destroy" has a better ring to it. After all, with 165mm out back and a 170mm Fox 36 up front, the Jekyll is built for more than just 'flowing' down the trail. Forget all of the acronyms and technobabble surrounding the Jekyll – this is a bike that likes to goof off, to drift around tight corners, manual at any chance, and generally cause a ruckus out on the trails. There's plenty of smooth, plush travel to monster truck through the roots and rocks when necessary, with just enough ramp up in the Float X to avoid any harsh bottoming out. The rear suspension has a fairly linear feel to it, but I was content with keeping the bike in its stock configuration, although it is possible to add spacers to increase the amount of end stroke ramp up. I ran the shock with 30% sag, and didn't find any reason to deviate from that number.Even with all of that travel, the Jekyll is still very manageable, and it's easy to see how it would serve well as a race bike – there's a quickness to its handling that makes it easy to keep up the pace even through slower speed or less steep sections of trail. That trait sets it apart from a bike like the Santa Cruz Nomad; while the Nomad needs a steady diet of steep, rough trails to remain happy, the Jekyll is more of an all-rounder - I'd happily take it on longer backcountry epics, or to a multi-day race like the Trans-Provence. There's a dramatic difference in how the two bikes feel on the trail - the Nomad hugs the ground, and prefers to plow straight down the fall line, while the Jekyll sits up higher, and feels more like a beefed up trail bike rather than a mini-DH rig. There are as many opinions about the ideal chainstay length as there are marshmallows in a box of Lucky Charms, but it's important to remember that they're only one part of the geometry equation. In this case, they serve the Jekyll well, and even with the longer front-center I didn't have any trouble feeling balanced on the bike in the long-travel setting. There's plenty of room up front to provide stability in the steeps, while those short chainstays allowed the rear wheel to whip through the corners with a satisfying amount of speed. In the shorter travel setting, which I typically used on smoother, jump-filled trails, I did notice that I needed to be more conscious of my body position in order to remain balanced between the 170mm fork and 130mm shock. That's a pretty big travel difference, and it gives the bike an entirely different feel – there's more of a platform to push into when it comes time to pop off the lip of a jump, but there's also not as big of a cushion when it comes time to touch back down to earth. I actually didn't end up using the shorter travel setting for descending as much as I'd expected – even on trails that weren't that rough, I still preferred the more balanced feel offered by the 'Flow' mode.
Component Check
• Travel Adjust: Having the ability to switch between two different travel modes on-the-fly is novel, but the execution on Jekyll still isn't entirely perfect. I experimented with various positions for the dropper post lever and travel-selector, but their shapes just don't allow them to integrate seamlessly. I still had to lift my hand slightly off the bar in order to reach the adjuster with my thumb, and it never really became second nature.
I can see why Jerome Clementz uses a twist-shifter to switch travel settings on his race bike – that seems like it would be much easier to use, and would free up space for the dropper post remote. Or what about something like a toggle switch that took the place of the inner lockring for the grip? In any case, the system works, but there's room for improvement.
• SRAM Guide RS brakes: I'm pretty picky about my brake lever position and feel, which is one of the reasons I like the pad contact adjust feature found on the Guide RSC and Ultimate models, a feature that's missing on the Jekyll's RS brakes. I'm sure that was done to keep the price down, but I would have gladly given up the carbon cranks or carbon bar for an upgraded set of brakes.
• Fabric Scoop saddle: Seats are about as personal as it gets, but the Scoop's shape fit me well, and it didn't call any unwanted attention to itself, even on all-day rides.
• WTB Frequency rims: Alloy rims may not get the attention that their carbon siblings do, but the Frequency i29 held up for the duration of the test period with only one dent to speak of, caused by landing directly on a sneaky, pointy rock. That impact did pinch flat the tire and squish the rim's sidewall, but once I got home I was able to straighten everything out, and it was almost as good as new.
• RaceFace Turbine dropper: My track record with the Race Face Turbine dropper post is mixed, but this one worked flawlessly, without any change in its performance. There was no slipping, sticking, or sagging, the three most common ailments that can plague dropper posts.
Visit the high-res gallery for more images from this review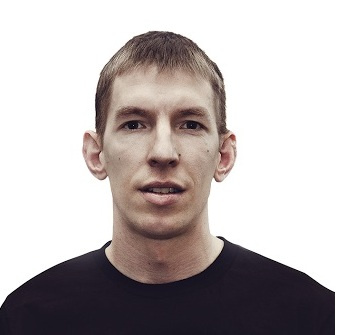 About the Reviewer
Stats: Age: 35 • Height: 5'11" • Inseam: 33" • Weight: 160lb • Industry affiliations / sponsors: None
Twenty-two years deep into a mountain biking addiction that began as a way to escape the suburban sprawl of Connecticut, Mike Kazimer is most at home deep the woods, carving his way down steep, technical trails. The decade he spent as a bike mechanic helped create a solid technical background to draw from when reviewing products, and his current location in the Pacific Northwest allows for easy access to the wettest, muddiest conditions imaginable.