www.pinkbike.com
Andes Pacifico Enduro 2018 - Registration Now Open
While in the northern hemisphere the great names of the World Enduro prepare to leave their state of hibernation, on the other side of the world, in the heat of summer, a country surrounded by mountains and the sea is the perfect setting for the first major multi-stage enduro race of 2018. Chile is waiting for you, from February 12th to 18th for the fifth edition of the Santa Cruz Andes Pacifico Montenbaik Enduro.We invite riders from all over the world to discover some of the highest, wildest, and most fun trails connecting the Cordillera de los Andes (the world's longest mountain chain) to the coast of the Pacific Ocean.Starting at over 3,600 meters of altitude between snowy peaks, professional and amateur riders descend for five days of stage racing and liaisons through incredible landscapes to finish at the seashore with a cumulative of more than 12,000 meters vertical slope!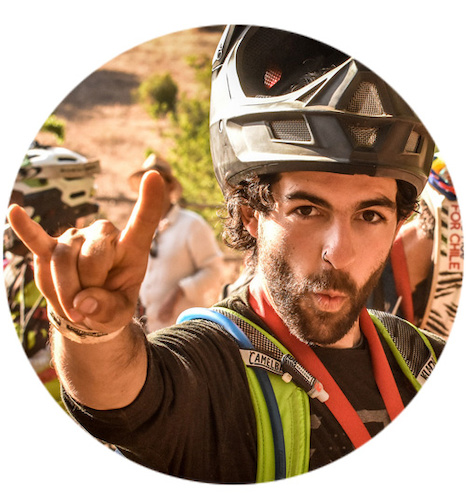 For me Chile is synonymous with good vibes! Every time I arrive in Chile I feel at home, the Chileans always welcome us with open arms, smoking asados (barbecues) and fresh piscolas (chilean drink!). You can't ask for more! Oh yeah, I should probably mention the trails too. Amazing! Long, long descents and with so much variation you keep buzzing every day. Do not hesitate, or you'll miss one of the best riding weeks of your life. Every year Montenbaik gets better and better organization, circuits, and food. That's why I always come back.

– Iago Garay, Spain. Andes Pacifico 2014, 2015, 2016, 2017 ... and counting.