www.vitalmx.com
Anaheim 2 Supercross Links
Forum Main Moto-Related Anaheim 2 Supercross Links
Anaheim 2 SX - Round 3
Animated Track Map
Injury Report - Racer X
Mobile Live Timing
Results
Qualifying LIVE on
NBC Sports Gold
at 12 PM Pacific, 3 PM Eastern
Night Show LIVE on
NBC Sports Gold
at 7 PM Pacific, 10 PM Eastern Tape Delayed on NBCSN at 8 PM Pacific, 11 PM Eastern
U.S. fans can buy the NBC Sports Gold Pass here.
International and Canadian fans can buy the video pass
here.
Schedule (Pacific Time):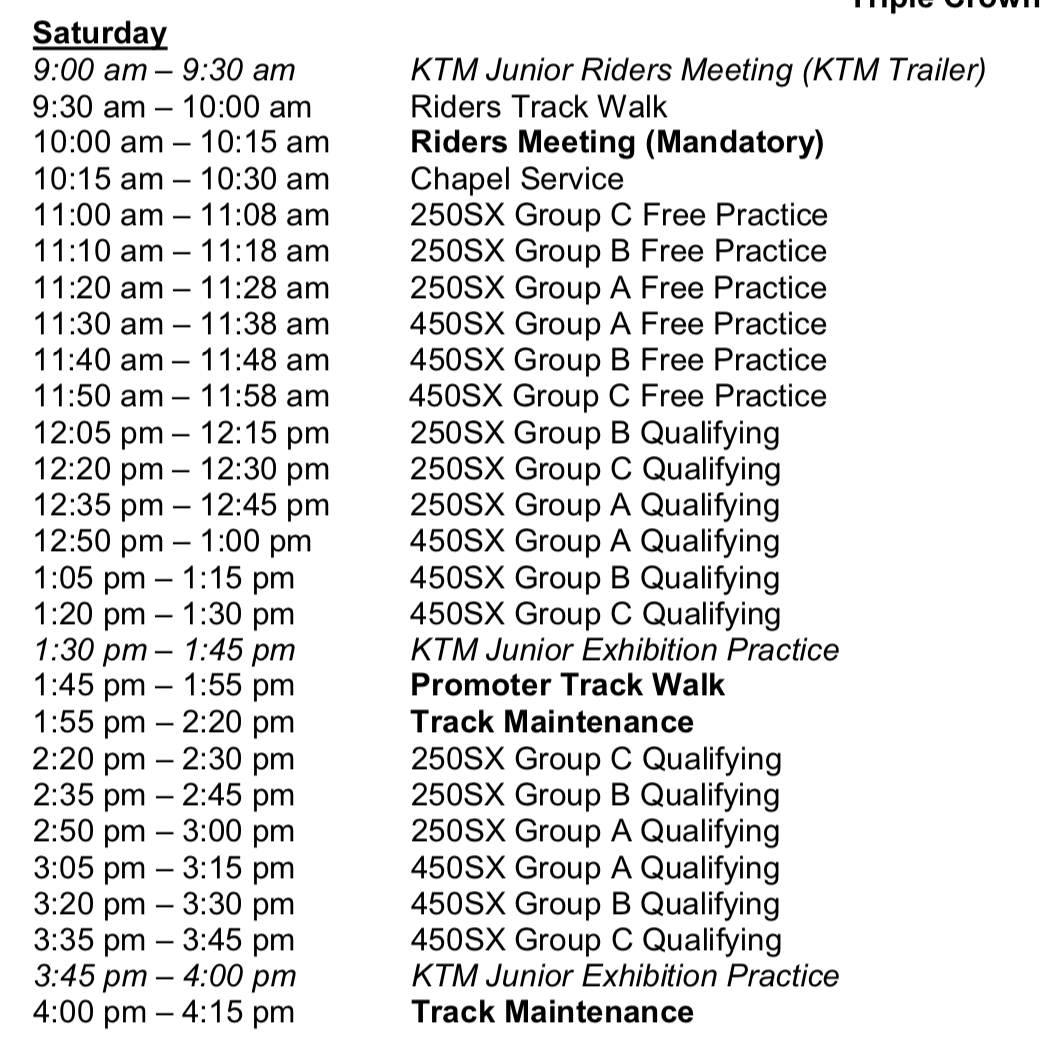 Vital MX Homepage
Racer X Homepage
Racer X Twitter
Someone knows at what time doors open for public? Guesstimating 12:30 but practice starts at 11 so probably a bit earlier. UPDATE: Doors open at 12
Is there a Vital MX group at the Rocky Mountain Fantasy webpage? If so, what is the name and is a Password required?
I did find a "Vital Crew" group (with only 8 participants) but that group requires a password.
...do not quote this post 'cause it will be deleted along with your quoted post...
...sayonara as of January 1st, 2018...
...except for the F1 thread I guess and cool stuff like MX history... ...signature edited on 2018-02-27 and again on 2018-03-22...
Forum Main Moto-Related Anaheim 2 Supercross Links