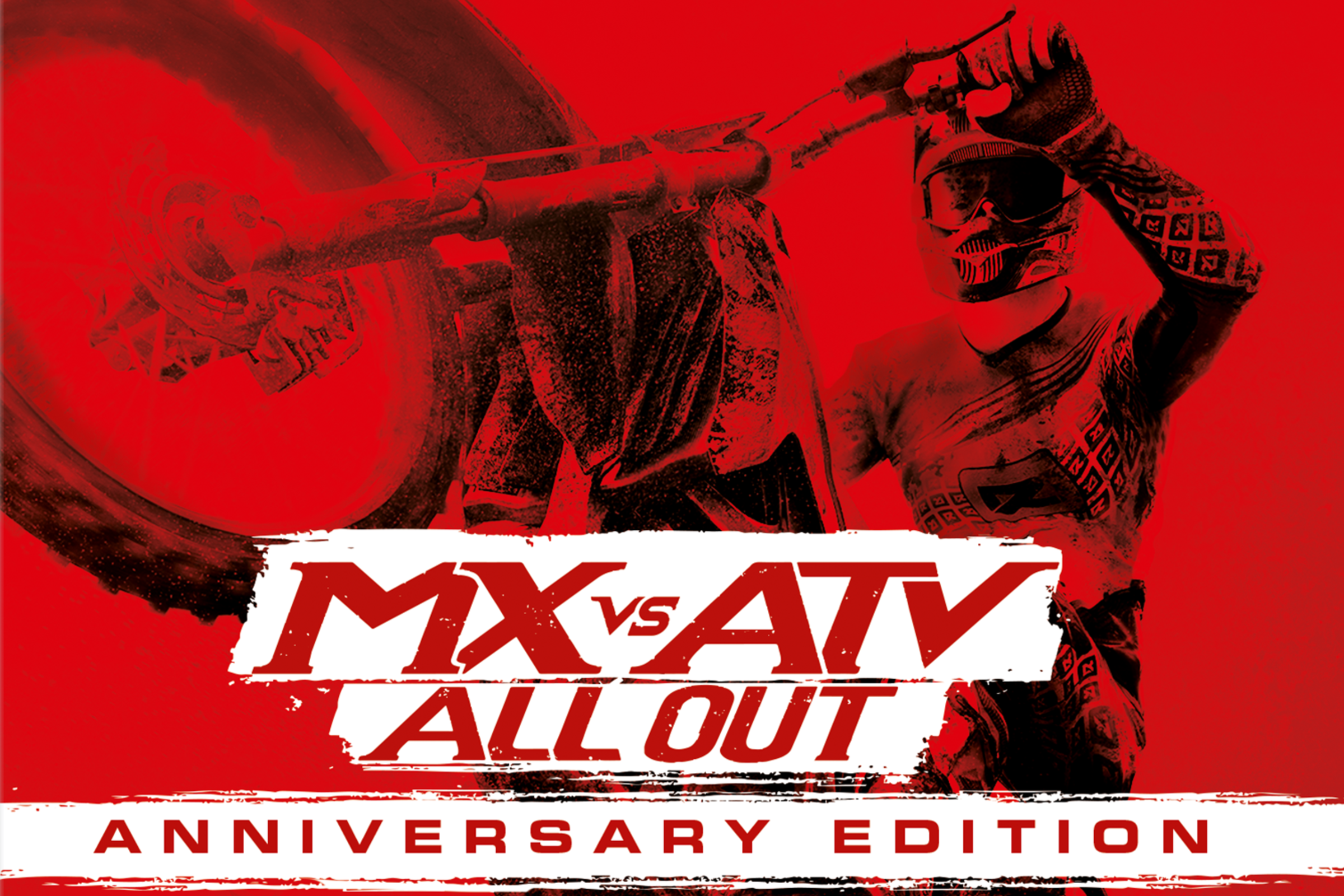 Vienna, Austria and Phoenix, AZ—THQ Nordic and Rainbow Studios are celebrating the one-year anniversary of the MX vs ATV All Out release with a massive reward for off-road racing fans. A special, anniversary edition of the game that includes all of the most popular DLC from 2018 is now available! MX vs ATV All Out Anniversary Edition includes DLC track packs Ricky Carmichael Farm—GOAT, Hometown MX Nationals, and Slash's Snakepit! A staggering 15 additional tracks plus ALL the bikes, ATV's, UTV's, gear, Supercross, private compound, and massive open environments that made MX vs ATV All Out the complete off-road racing experience!
What's new in the Anniversary Edition?
Ricky Carmichael Farm—GOAT: Two Supercross, one Nationals, one Waypoint, and two Opencross tracks PLUS multiple trails in Freeride!
Slash's Snake Pit: Three of the largest Supercross tracks in MX vs ATV history PLUS and FMX area!
Hometown MX Nationals: The most authentic outdoors tracks! Four, huge Nationals tracks, and two Freeride environments to explore with different time of day variations.