Welcome to the 2017 Racer X Online Actually Fun Gift Guide, presented by Ride365.com. We're attempting to make mundane Christmas gift shopping into something cool—starting with the fact that motocross gifts are the best gifts of all. Try Ride365.com to get your shopping list going this year, then check out some other cool products.
Racing Hooded Fleece – $59.99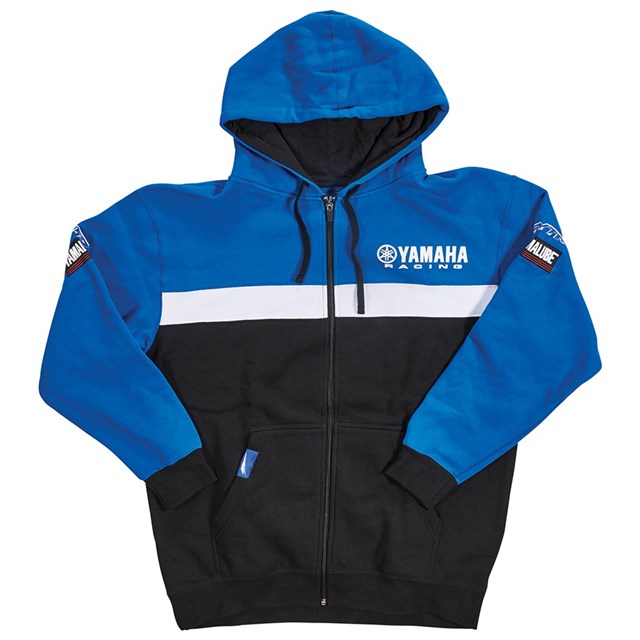 The Racing Hooded Fleece comes in at the price of $59.99. At that price, people will be racing to pick them up. Weege already has one (yes, it was a sample) and he loves the large pockets. They recently opened a new Sizzler by his house and he wears it there religiously. Why? Because the high-capacity pockets and double stitching are ideal for overloading them with extras from the buffet for leftovers (plastic liner not included).
You'll keep warm while looking good this winter. It's so factory and you'll look so official wearing one that it may even help you skip to the front of the line when you're trying to get a Cooper Webb autograph in the pits next season. Pick one up at shopyamaha.com.
Racing Finish Line Hat – $19.99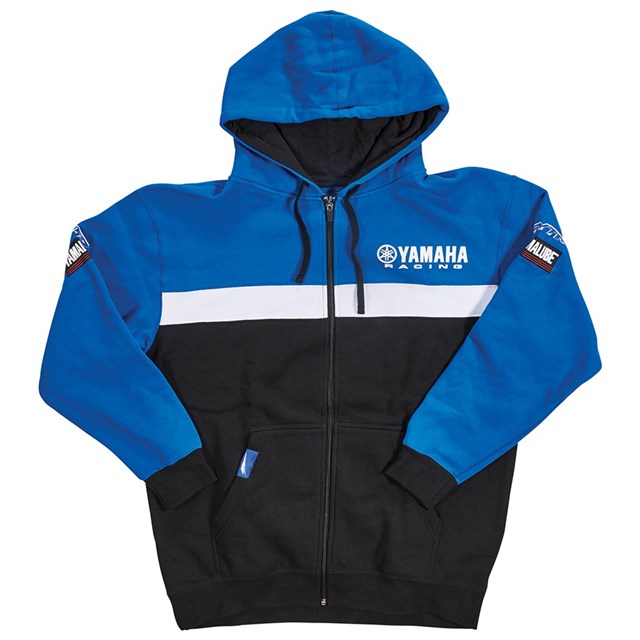 This two-tone hat goes perfectly with a new two-stroke. The hat's most highly anticipated feature for 2018, though, is the newly redesigned arc of the bill. After months of development, Yamaha discovered that by altering the bill from the traditional flat design to a highly curved design, its roost-guarding capabilities were revolutionary. In its new stock form, the curved bill out-roost-guarded the competition by nearly 25 percent.
Not only does the Racing Finish Line Hat protect your eyes from the sun, but it also protects your girlfriend's face when she's trying to get the perfect picture of you berm-blasting a corner in your new Christmas kit. This also applies if you pick one up for yourself and you are teaching her how to use a clutch and she keeps grabbing too much throttle. Mini-dads and mechanics, think of all the starts you'll be doing next year—you'll be wishing you had this lid when you're sitting in the dentist's office to fix that chipped tooth from that rock off that rear tire. Pick one up at shopyamaha.com.
More from the "Actually fun gift guide."