TOM WHITE MEMORIAL RIDE DAY THIS SATURDAY AT GLEN HELEN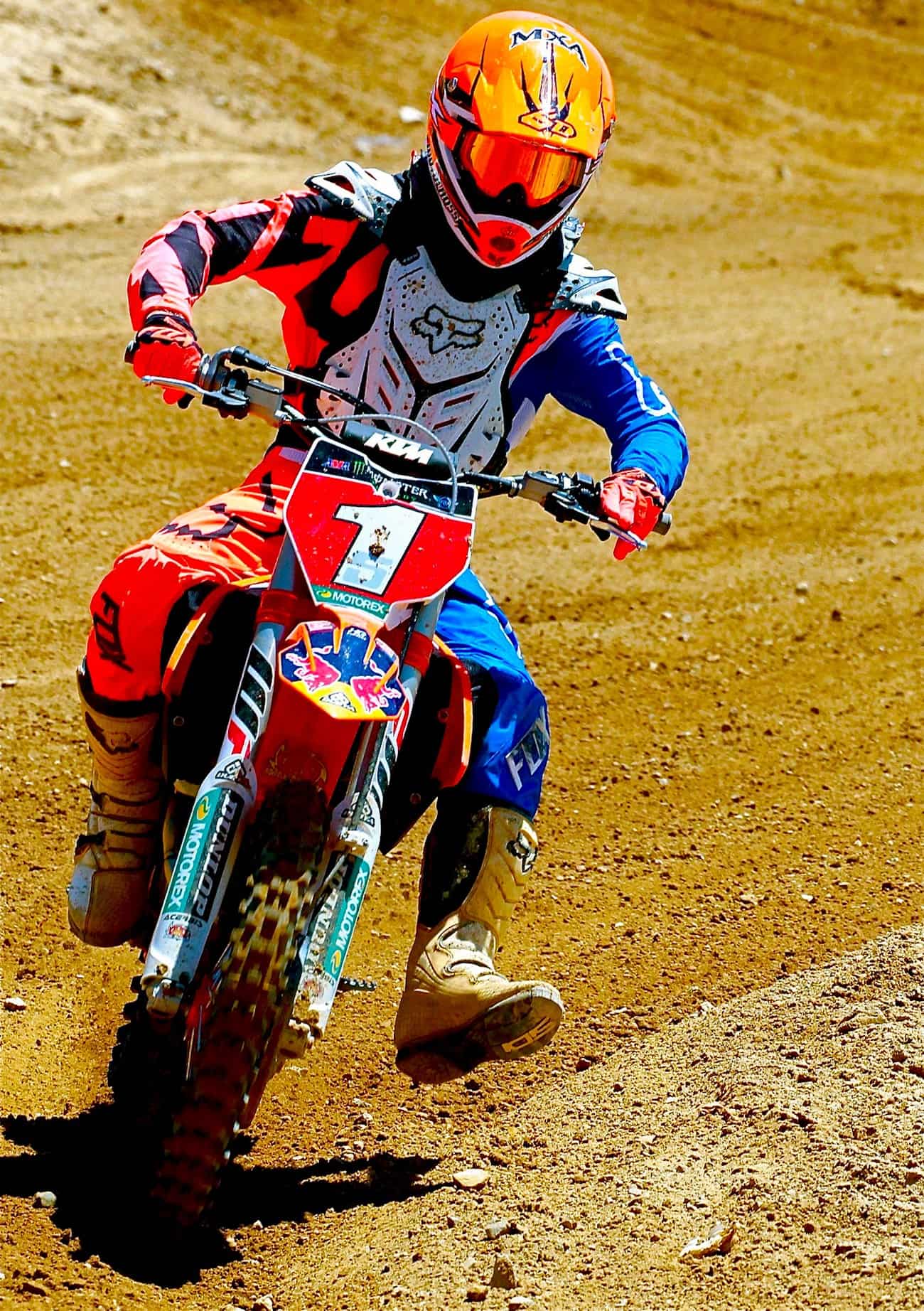 Tom White passed away on November 2, 2017. He will leave a big hole in the hearts of the motorcycle industry. He was a virtual Superman as a racer, announcer, race promoter, museum owner, AMA Hall of Famer and founder of the White Brothers Cycle Specialties. Most of all, he was a friend.
Glen Helen Raceway has partnered with the White family to honor motorcycle industry icon Tom White with a memorial ride day and life celebration on Saturday, November 11, 2017. Glen Helen Raceway will be open on Saturday, November 11, from 10:00 a.m. to 2:00 p.m. Glen Helen and the White family will honor Tom's life in a trackside ceremony at 11:00 a.m.
The White family invites all friends and motocross enthusiasts to attend Tom's memorial ride day. All entry fees will be waived in Tom's honor, but the White family will accept donations to the Early Years of Motocross, which will be distributed among several of Tom's favorite charitable organizations.
"Tom loved Glen Helen Raceway, both the facility itself and its incredible staff," says the White family. "Whether it was announcing the REM Series races every weekend, organizing the World Vet Motocross Championship, or working with track owner Bud Feldkamp to procure the AMA National or USGP events, Tom's second home was that racetrack. Our family thanks the owner and operators of Glen Helen for honoring him with a wonderful day of riding to celebrate his life and the motorcycle community he loved so dearly. We mourn the loss of an incredible human being, we also celebrate his life, his achievements, his passion for motorcycles, and his love of friends and family. We hope that Tom's life story serves as inspiration to everyone that fierce determination and good will can yield a life extraordinarily well lived." For more info go to www.glenhelen.com
THIS WEEK'S BIRTHDAY BOYS: COOPER WEBB TURNS 22
Nov. 10…Cooper Webb 1995
Nov. 10…Pat Lio
Nov. 10…Eli Tomac 1992
Nov. 11…Richie Owens
Nov. 12…Paul Currie 1976
Nov. 13…Evgeny Bobryshev 1987 Nov. 13…Kenny Watson 1972 Nov. 14…Clark Stiles 1975 Nov. 14…Shaun Palmer 1968 Nov. 14…J.C. Waterhouse
Nov. 14…Dustin Nelson 1977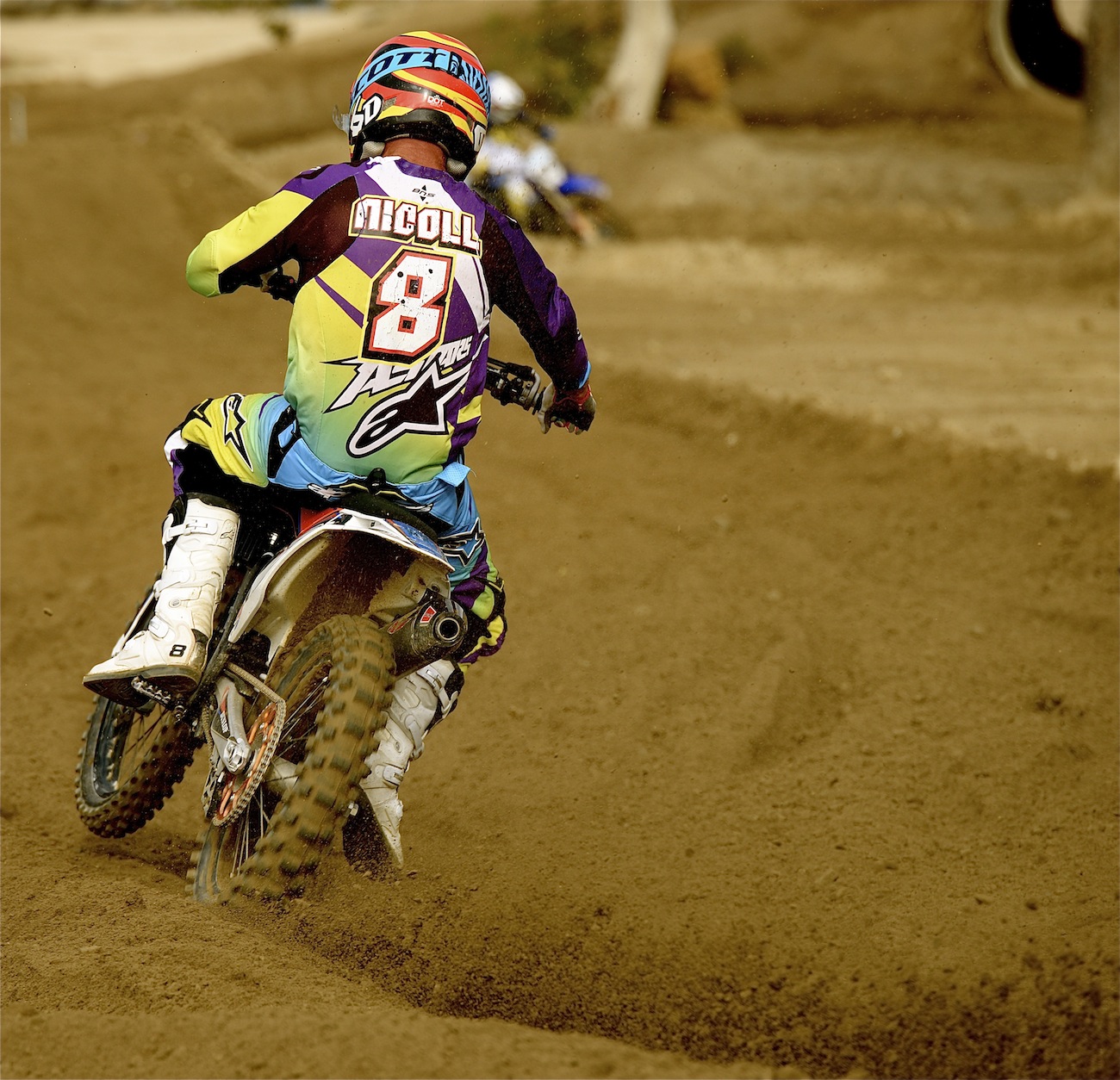 Nov. 15…Kurt Nicoll 1964
Nov. 15…Frank Thomason
Nov. 15…Dennis Stapleton 1981 Nov. 16…Jim Pomeroy 1952
Nov. 16…P.J. Larsen 1990
MEMORIES OF THE WAY WE WERE: 1969 HUSKY 400
Bengt Aberg was featured in the 1969 Husqvarna 400 Motocross ad. The importer was John Penton.
RICKY CARMICHAEL CONTINUES AS SUZUKI BRAND AMBASSADOR
Ricky.
Ricky Carmichael will continue his role as Suzuki Brand Ambassador. Carmichael will continue to be an integral part of Suzuki's efforts including the RM Army initiative – the umbrella under which Suzuki racing support resides. The Camp Carmichael program, an exclusive Suzuki offering, will continue with Carmichael providing personal coaching for riders who qualify on Suzuki RM and RM-Z race bikes. In support of Suzuki's all-new factory racing program in the U.S., Carmichael will also interact with Joe Gibbs Racing team. A significant portion of Carmichael's responsibility with Suzuki will be product development and feedback. With the recent announcement that Suzuki Motor Corporation (SMC) was suspending participation in the MXGP and All-Japan MX championships, a greater portion of the development and refinement of the company's motocross models has shifted to Suzuki in the United States.
Ricky said, "I won championships and wrapped up my racing career on a Suzuki, so obviously the brand is near to my heart. With the increased emphasis and importance on Suzuki in the U.S., I am looking forward to doing what I can to help further develop its products and racing success." For additional information about Ricky visit www.rickycarmichael.com
MEMORIES OF THE WAY WE WERE: REMEMBERING BIMBO


In honor of the late Jim Pomeroy's 65th birthday next Thursday, here is his autograph card from his Bultaco days.
HONDA'S GP TEAM ANNOUNCES EVGENY BOBRYSHEV'S REPLACEMENT
Brian Bogers will be in the 450 class in 2018.
Team HRC announced that 250 GP rider Brian Bogers will move to the 450 class to replace Evgeny Vobtyshev in the 2018 GP season. The 21-year-old Dutchman will join Tim Gajser, 2016 MXGP World Champion, on the the factory outfit from the HSF Motorsport team. In a surprise move, Calvin Vlaanderen will race the 250 GPs under a sponsorship deal with Team HRC and HSF Logistics.
MOTOBOT OR VALENTINO ROSSI?
MAX NAGL SIGNS WITH TM FOR 2018
Max Nagl was at Husky last year, but they reduced their squad to two riders and he was dropped.
TM team manager Marco Ricciardi announced that M ax Nagl has signed to race to the Itakian boutique brand in the 2018 450 Grand Prix series. Marco said, ""Engaging Max in our Team is a great honor. I have a great opinion of Max, talking from a technical point of view and especially for his professionalism and honesty demonstrated for so many years in the paddock. This is the reason why I think he is the right rider for our come back to the top class. To tell you the truth, I'm very proud of being part of this evolution and important project for TM Racing. The World Championship enjoys great health; however, some manufacturers even bigger than ours decided to shut down their Teams in MX2 while one definitely retired from all racing. ."
Max Nagl said, "I'm very happy to be part of TM Racing. I feel so inspired! TM is a different reality; the team is smaller compared to others and this fits with me. I can't wait to start developing the new 2018 TM MX450-FI machinery, as well as working side by side with such a highly motivated team."
MXA AD OF THE WEEK: THE O'NEAL TEAM ENDORSES RK CHAIN

How many of these riders can you name? We'll give you the riders on each end of the top row (Brian Myserscough on the left and Wayne Boyer on the right). The bottom row is bracketed by Ron Turner and Jim Holley.
MEMORIES OF THE WAY WE WERE: ON ANY SUNDAY
"On Any Sunday" was the greatest motorcycle film ever made. It fueled the offroad dirt bike movement in the 1070s. Thanks Bruce.
TAKE TO THE STREETS! 2017 ELSINORE GRAND PRIX ON NOV. 10-12

For more info go to www.unlimitedsports.com
For more info on the November 24-26 DITD go to www.dayinthedirt.com
SUBSCRIBE TO TWO MAGAZINES AT ONCE & GET $50 IN ROCKY MTN. GIFT CARDS
Do you subscribe to MXA? You should. We know that you think that print magazines are dead and that the internet will fill the void, but most of the stuff in the current issue of MXA won't appear on the web for several months, if at all. Luckily, you can get all of MXA on your iPhone, iPad, Kindle or Android by going to the Apple Store, Amazon or Google Play or in a digital version. Even better you can subscribe to Motocross Action and Dirt Bike at the same time and get $50 in Rocky Mountain ATV/MC gifts cars to spend on whatever motorcycle parts or products you need. You can call (800) 767-0345 or go to www.hi-torque.com/mxcombo.
WHAT'S LEFT TO SEE & DO IN 2017

Just like last year Justin Brayton has dominated the Australian Supercross series with three rounds left.

2017 AUSTRALIAN SUPERCROSS CHAMPIONSHIP Nov. 11-12………………Qudos Bank Arena
Nov. 18………………….Jimboomba
2017 PARIS SUPERCROSS
Nov. 18-19…………………….Paris
2017 THOR MINI OLYMPICS
Nov. 20-25……………….Gainesville, FL
2017 DAY IN THE DIRT
Nov. 25-28……………………..Glen Helen, CA
2018 MOTOCROSS RACE SCHEDULES
2018 AMA SUPERCROSS CHAMPIONSHIP Jan. 6……………………..…Anaheim, CA Jan. 13………………………Houston, TX Jan. 20………………………Anaheim, CA Jan. 27………………………Glendale, AZ Feb. 3……………………..…Oakland, CA Feb. 10………………………San Diego, CA Feb. 17………………………Arlington, TX Feb. 24………………………Tampa, FL Mar. 3……………………..…Atlanta, GA Mar. 10………………………Daytona, FL Mar. 17………………………St. Louis, MO Mar. 24………………………Indianapolis, IN Apr. 7……………………..…Seattle, WA Apr. 14………………………Minneapolis, MN Apr. 21………………………Foxborough, MA Apr. 28………………………Salt Lake City, UT
May 5…………………….…Las Vegas, NV
2018 AMA NATIONAL CHAMPIONSHIP May 19……………………Hangtown, CA May 26.…………………..Glen Helen, CA June 2..………………….Thunder Valley, CO June 16..…………………Mt Morris, PA June 23.………………….Muddy Creek, TN June 30.………………….Red Bud, MI July 7..……………………Southwick, MA​ July 21.…………………..Millville, MN​ July 28.…………………..Washougal, WA Aug. 11..………………….Unadilla, NY​ Aug. 18..………………….Budds Creek, MD​
Aug. 25.…………………..Crawfordsville, IN
2018 FIM MOTOCROSS WORLD CHAMPIONSHIP Mar. 4……………………..Argentina Mar. 18…………………….Holland 1 Mar. 25…………………….Spain Apr. 8……………………….Italy 1 Apr. 15……………………..Portugal May 1……………………….Russia May 13……………………..Latvia May 20…………………….Germany June 3………………………England June 10…………………….France June 17…………………….Italy 2 July 1……………………….Indonesia 1 July 8……………………….Indonesia 2 July 22……………………..Czech Republic Aug. 5………………………Belgium Aug. 12……………………..Sweden Aug. 19……………………..Switzerland Sept. 2………………………Turkey Sept. 16……………………..Holland 2
Sept. 30…………………….Italy 3
2018 MOTOCROSS DES NATIONS
Oct. 7………………………Red Bud, MI
2018 AMSOIL ARENACROSS CHAMPIONSHIP Jan. 6-7………………………….Dayton, OH Jan. 13-14………………………Worcester, MA Jan. 20-21……………………….Wilkes Barre, PA Jan. 27-28………………………Greensboro, NC Feb. 10-11………………………Madison, WI Feb. 17-18………………………Florence, SC Mar. 17-18………………………Denver, CO Mar. 24-25………………………Nampa, ID Apr. 7-8………………………….Wichita, KS Apr. 21-22………………………Portland, OR Apr. 28-29………………………Reno, NV
May 4-6…………………………Las Vegas, NV
2018 BRITISH ARENACROSS CHAMPIONSHIP Jan. 6…………………………..Manchester Jan. 13………………………….Newcastle Jan. 20…………………………Birmingham Jan. 26-27…………………….Belfast Feb. 10………………………….Sheffield
Feb. 17………………………….London
2018 WORLD OFFROAD CHAMPIONSHIP (WORCS) Feb. 2-4…………………..……Las Vegas, NV Feb. 23-25……………….…..Phoenix, AZ Mar. 23-24……………….…..Lake Havasu, AZ Apr. 20-22……………….…..Hurricane, UT May 25-27……………………Cedar City, UT Sept. 14-16……………………Glen Helen, CA Oct. 19-21………………….…Adelanto, CA
Nov. 9-11……………………..Primm, NV
2018 WORLD VET CHAMPIONSHIP
Nov. 3-4…………………..…..Glen Helen, CA
SEE THE 2018 HONDA CRF250 IN ACTION
SEE THE 2018 KTM 250SXF IN ACTION
SEE THE 2018 YAMAHA YZ250F IN ACTION
SEE THE 2018 SUZUKI RM-Z250 IN ACTION
SEE THE 2018 KAWASAKI KX250F IN ACTION
SEE THE 2018 HUSQVARNA TE250i IN ACTION
SEE THE 2018 SUZUKI RM-Z450 IN ACTION
SEE THE 2018 KTM 450SXF IN ACTION
SEE THE 2018 HUSQVARNA FC450 IN ACTION
SEE THE 2018 YAMAHA YZ450F IN ACTION
SEE THE 2018 HONDA CRF450 IN ACTION
SEE THE 2018 KAWASAKI KX450 IN ACTION
SEE THE 2018 KTM 350SXF IN ACTION
Photos: Brian Converse, Kyoshi Becker, Debbi Tamietti, Dan Alamangos, Jody Weisel, Daryl Ecklund, MXA