TOM WHITE'S "EARLY YEARS OF MOTOCROSS MUSEUM" TO BE OPENED FOR 100 LUCKY GUESTS ON APRIL 12

The man and his museum.
After the passing of Tom White, just before the 2017 Word Vet Championship, motocross fans wondered what would happen to his impressive "Early Year of Motocross Museum." Good news? The White family intends to keep the museum open and will be holding a special "Bikes and Burgers" night for 100 lucky people on Thursday, April 12, 2018. Even under Tom White's guidance his private museum was normally only opened for public viewing two or three times a year. Although the museum has been used for press conferences, club meetings and special events (like the famous Joel Robert/Roger DeCoster cocktail party), the outside world rarely gets a look at the museum's classic bikes. This is your big chance to see bikes and eat burgers!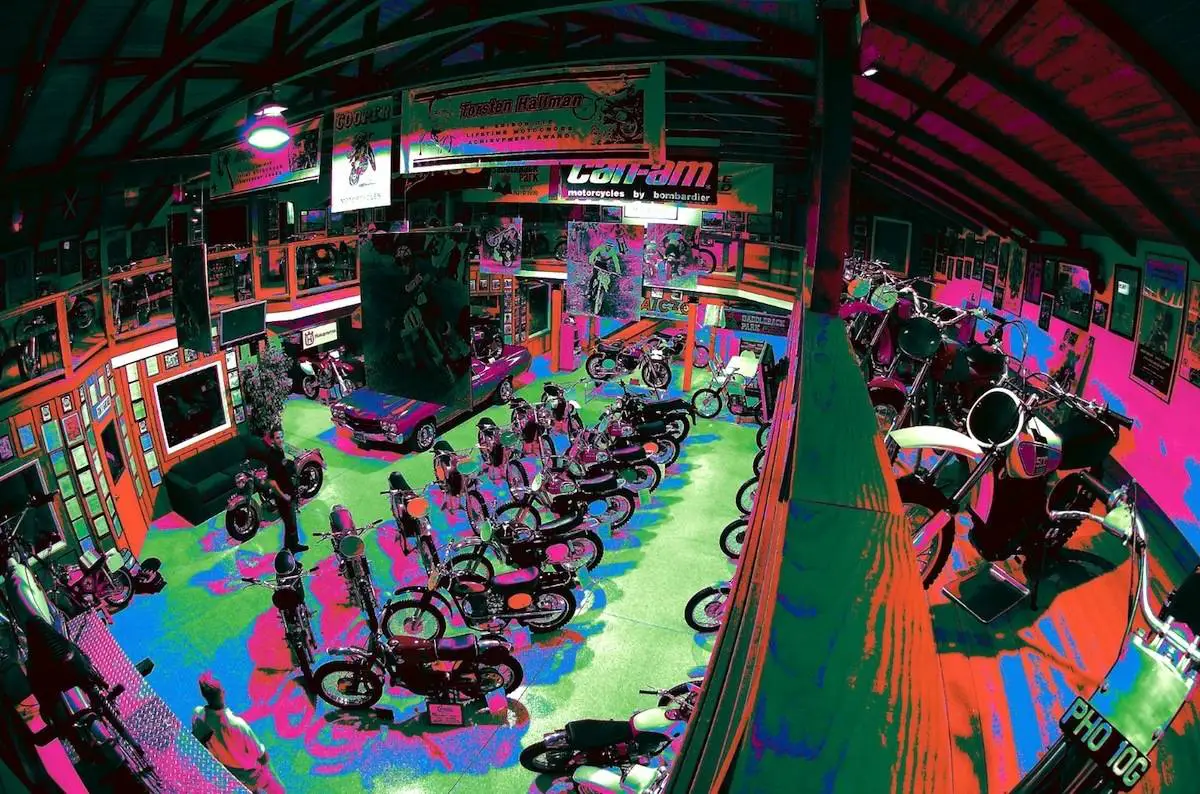 The 6500-square-foot museum features 700 pictures, posters, banners and cool memorabilia. And has some of the world's most sought-after bikes, including a rare twin-cylinder Husqvarna, equally sought-after 1968 twin-pipe Suzuki TM250 and a one-off Hodaka twin-cylinder Yamaguchi-engined 125 (Tom's last vintage bike purchase). Every bike has a placard identifying it and telling its story. Museum visitors can spend hours perusing the two-story layout and never see everything.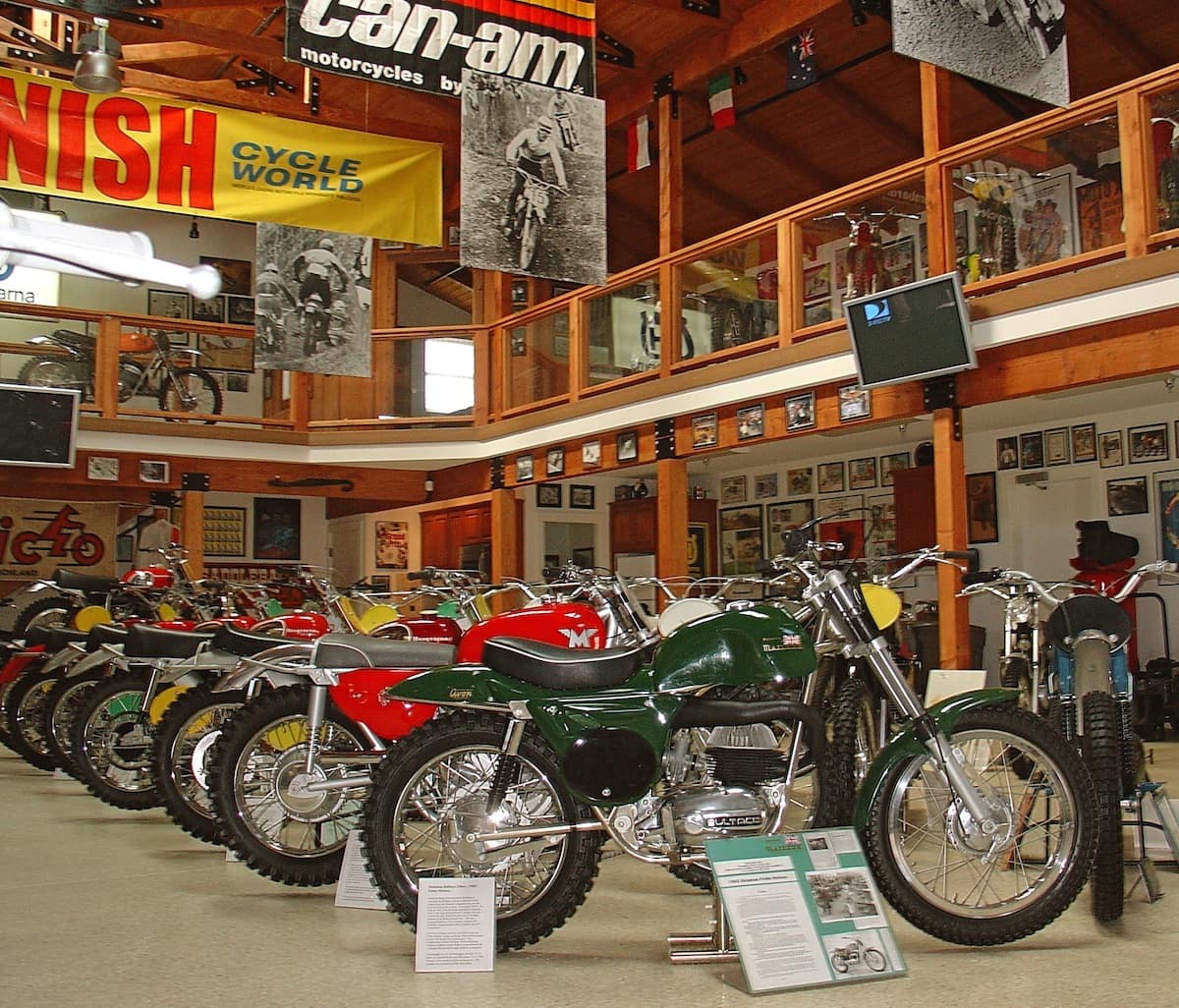 If you want to be on the guest list for the April 12, 2018, opening, of which the $20 donation goes to charity, email your request to be added to the list to [email protected]. If you among the first 100 they will send you an official invitation and a map of how to get there (yes, it is that secret). If you don't make it on the list for this Bike and Burger Night, your request will be moved to the head of the list for the next event.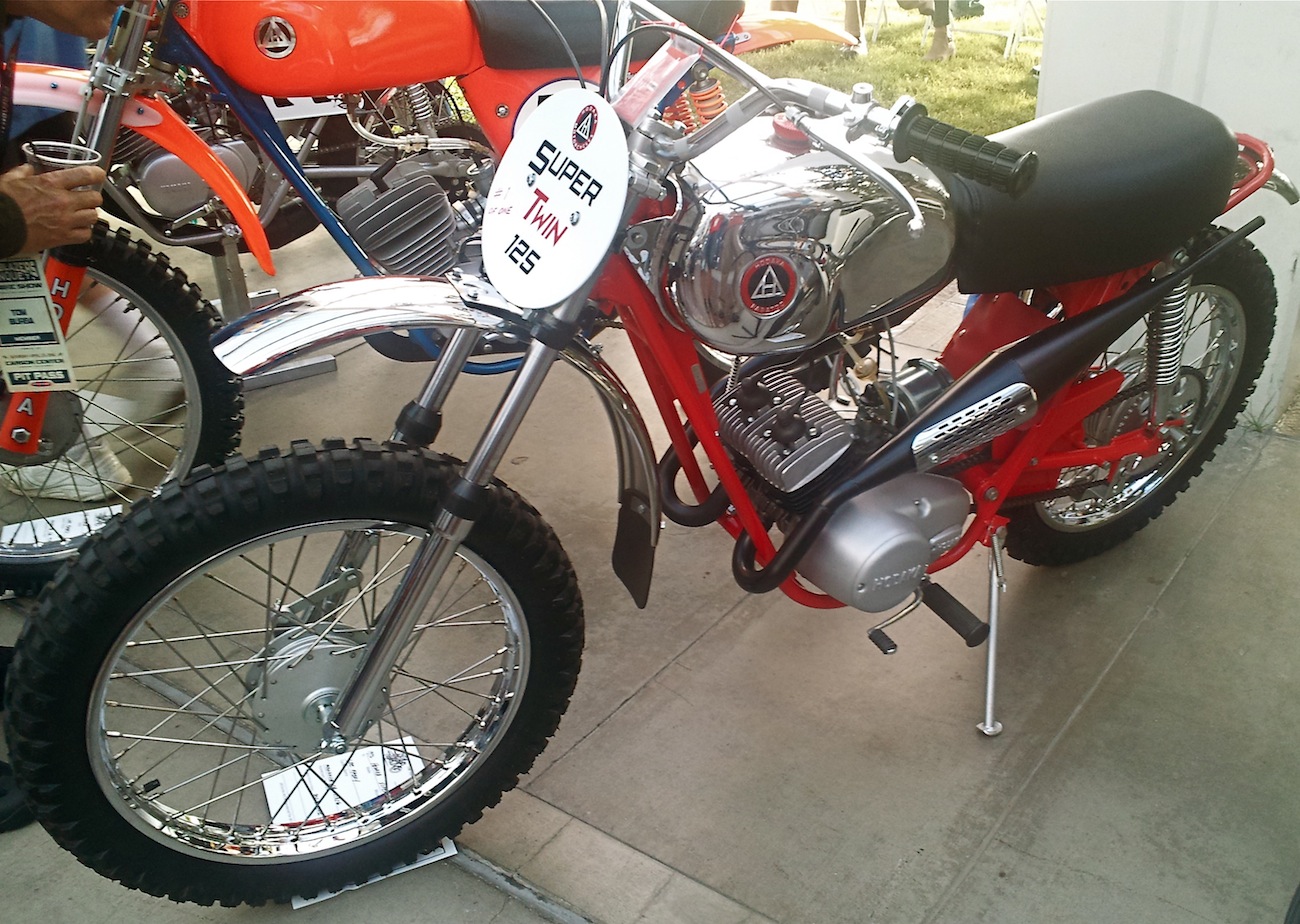 The last bike that Tom purchased for his 150-bike museum was this Hodaka Super Twin 125.
To preview the Early Years of Motocross Museum go to www.earlyyearsofmx.com and to apply to be in the top 100 email to [email protected]
REM 20th ANNIVERSARY MOTOCROSS & 125 TWO-STROKE PURSE RACE COMING ON SATURDAY, APRIL 14

REM's next race is on April 7, but their 20th Anniversary Motocross race will be held on April 14, 2018.
The REM Spring Motocross Series starts on April 7, but at the April 14th Anniversary race not only will they have special awards and prizes, but there will be a 125 Pro class, but you don't have to be a Pro to race in the 125 race—just a guy with a hankering to hear his 125 two-stroke wind out. For more info go to www.remsatmx.com
JEFF WARD TO RACE A PORSCHE AT THE LONG BEACH GRAND PRIX

Jeff (center) with his Black Swan Porsche sponsors.
Jeff Ward is five-time AMA National Motocross Champion, two-time AMA Supercross Champion, IndyCar race winner, Indianapolis 500 runner-up, and two-times X-Games gold medalist. In a couple weeks Jeff will make his first start in a sports car in the Pirelli World Challenge Series in a Black Swan Racing Porsche Cayman GT4.
Jeff said, "I'm very excited to take to the streets of Long Beach. Street racing is unlike anything else in motorsports, and the nature of the Pirelli World Challenge and their sprint racing format means you have to be instantly on the pace and willing to race hard. It's an opportunity I've really been looking forward to, and I couldn't be more appreciative of everyone at Black Swan Racing and Porsche Motorsport." The Long Beach Grand Prix of Long Beach begins on Friday, April 13, and continues through Sunday, April 15.
WHAT IS THE PRICE OF A LOGO ON LEWIS HAMILTON'S DRIVING SUIT

According to the Daily Mail, this is how much a logo on a Formula 1 drivers suit can cost. The prices are in British Pounds.
Motorcycle racers are used to see logos on a rider's jersey and on his race bike, but Formula 1 is where the big money is. London's Daily News reported that Lewis Hamilton has $160,000,000 worth of sponsors on his race suit (actually they stated that it would 112,000,000 British Pounds, but with the pound currently trading at $1.40, that adds up to $160 million for the team—divided between 12 sponsors). Of course, that money doesn't go to Lewis, but to the team, but don't cry for Hamilton. He is set to sign a 120,000,000 Pound deal for the next three years—which is around $55,000 a year. Supercross stars and teams are well paid, but not to this extent. To read the full story click here

MXA'S BIRTHDAYS BOYS: JMB, TY & TYSON WILL BE FORTY-NINE

Mar. 29…Tyler Bowers 1991
Mar. 29…Nate Adams 1984
April 1…Jean-Michel Bayle 1969
April 1…Tyson Vohland 1969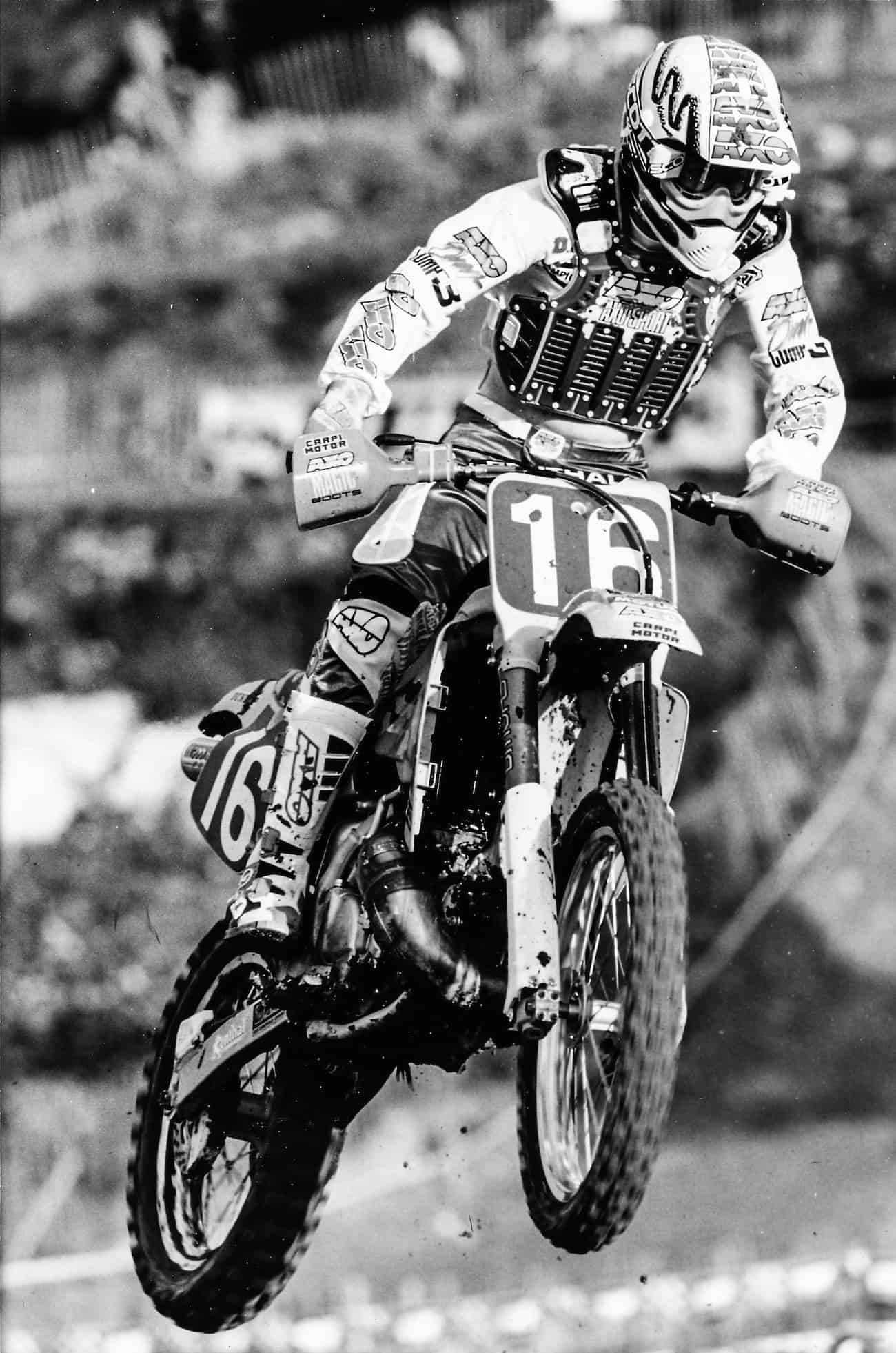 April 2…Tallon Vohland 1972 April 3…Phil Lawrence 1971
April 3…Brock Sellards 1978