www.pinkbike.com
Winners of the Giro Prize Packs from the EWS France Fantasy Contest Announced
With another brand new stop for the Enduro World Series in Olargues, France, it was anyone's guess as to who the track would favour. With Sam Hill and Cecile Ravanel dominating the first two rounds of the Enduro World Series, they were the natural pick for number one. But if anyone could beat Sam Hill, it would have to be a French rider, right? Nope! Richie Rude took the top step of the podium, followed closely by Adrien Dailly, and Martin Maes in third. No one was able to guess the trio that would form the men's podium, but @kinde was close with the top 2 and will take home the Men's Giro Riding Kit.
On the women's side, it seemed like a safe bet to guess that Cecile Ravanel, Isabeau Cordurier, and Katy Winton would once again form the top 3 in the women's race, but @Clemounet guessed that Ines Thoma would be sitting in that third position at the end of a brutal weekend, and will be taking home the Women's Giro Riding Kit in a draw.
Stay tuned for the next EWS contest ahead of Round #4!
What They Won
Giro is going to deck out the two lucky winners in their riding apparel.
Mens Riding Kit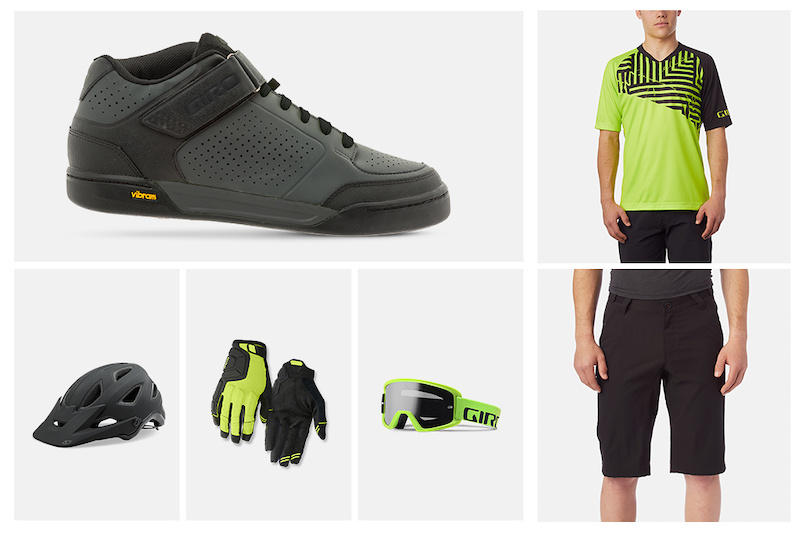 Men's Giro Enduro Kit • Roust Jersey: $60 USD • Arc Short: $100 USD • Blok™ MTB Goggle: $100 USD • Montaro™ MIPS Helmet: $150 USD • Remedy™ X2 Glove: $40 USD • Riddance Mid: $140 USD
• Prize Total: $590 USD
Women's Riding Kit
Women's Giro Riding Kit • W Roust 3/4 Jersey: $70 USD • Havoc Short: $120 USD • Tazz™ MTB Goggle: $55 USD • Switchblade™ MIPS Helmet: $250 USD • Xena™ Glove: $35 USD • Riddance Shoe: $130 USD
• Prize Total: $660 USD
MENTIONS
:
@GiroSportDesign
/
@EnduroWorldSeries