www.pinkbike.com
Team CRC Mavic Say Goodbye to Downhill Racing to Focus on Enduro
Following Team CRC Mavic's hugely successful 2017 season when Sam Hill was crowned the Enduro World Series Champion, in 2018 the team will be focusing all their attention on racing the EWS with three team riders: Sam Hill, Elliott Heap and new rider Kelan Grant.Team CRC Mavic will be taking a step back from the UCI Downhill World Cup this year, but the team will continue to work closely with Nukeproof to help develop their downhill products.Team Manager Nigel Page is excited for another year of glory at the top of the world stage:"With the success of downhill legend Sam Hill at the 2017 Enduro World Series, we're going to be concentrating on enduro in 2018. With an awesome mix of natural, diverse tracks, plus all the tactics and new venues, the EWS has given Sam a new lease of life."
Elliott Heap remains on the team after some great results in 2017 as a first year elite rider in downhill. This year, Elliott will focus on the under-21 category of the Enduro World Series. Elliott won the Irish round of the EWS in 2017.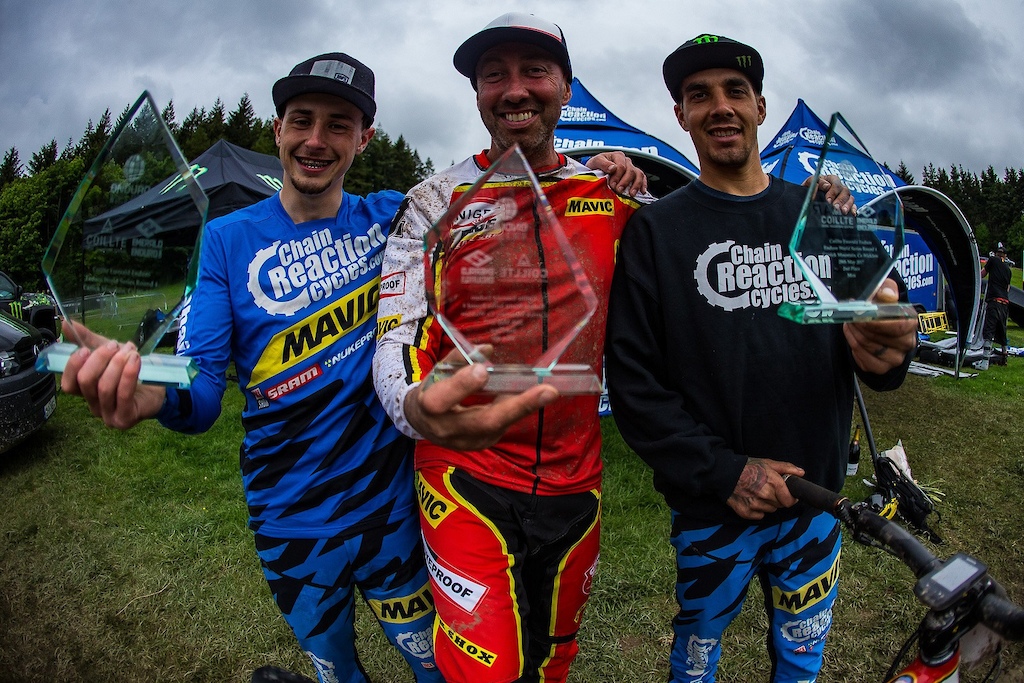 Team CRC Mavic dominated at the EWS round in Wicklow with Elliott Heap winning the Under-21 race, Sam Hill narrowly missing out on first in the Pro Men category and Nigel Page bagging second in the Masters category.
We're excited to welcome Belfast-based enduro ripper Kelan Grant to the team. His super positive attitude is backed up with some fantastic results in the UK and Ireland, taking wins at the 2017 Ard Rock Enduro, Tweedlove and Red Bull Fox Hunt. Kelan is also the reigning Irish National Enduro Championship.Here's Kelan winning his qualifying heat at the 2017 Megavalanche on board his Nukeproof Mega 290 Pro:
For Team CRC Mavic, concentrating 100% on one discipline is the right thing to do. After ten amazing years of competing in the UCI Downhill World Cup with some great results and great times, we've decided to take a break from downhill racing at World Cup level for this year to concentrate on the EWS and a few other select events.Now focussing on enduro, we have to say farewell to young ripper Mike Jones, who'll continue to pursue his goals in downhill. Mike is like part of the family and has had some amazing success as a part of the team with two World Cup podiums, numerous top ten finishes and a fourth place at the World Championships in Andorra.

Mike Jones on his way to a fifth place podium at the sixth round of the 2017 Downhill World Cup in Mont Sainte Anne.
We wish Mike all the very best for his future and know he will reach his goals! Thanks Mike, it's been awesome to have you around.The team remains as Chain Reaction Cycles Mavic, with SRAM, RockShox, Muc-Off, MRP, 100% and Mudhugger as team sponsors. We are very excited and proud to announce we will be partnering with Michelin tyres for 2018. Michelin are probably the most iconic tyre brand in the world and have some amazing enduro tyres and plans for the future that we can't wait to be involved with.Look out for more news and info about the team after our team camp in February 2018.We are really excited for a new chapter of the team to begin, bring on 2018!Cheers, Nigel."