www.pinkbike.com
A Privateer's View of Crankworx Rotorua - Video
Just over two weeks ago saw the circus that is Crankworx once again head down-under to the township of Rotorua. With it came the usual corporate glamour and industry focus that has grown to dominate what content people see from the event. Insert us; Highlow. We decided we wanted to make a film that showcased what Crankworx is really about for your average rider. Hanging out whips with your buddies and putting spokes loose in your back wheel. Drawing inspiration from the early 2000s skate-punk culture dominated by Jackass, Blink 182 and Moto XXX, we ended up with 15 minutes of the boys getting rowdy and a minging soundtrack to boot.
Photos by Sydney Wainwright. Words by Tom Booker.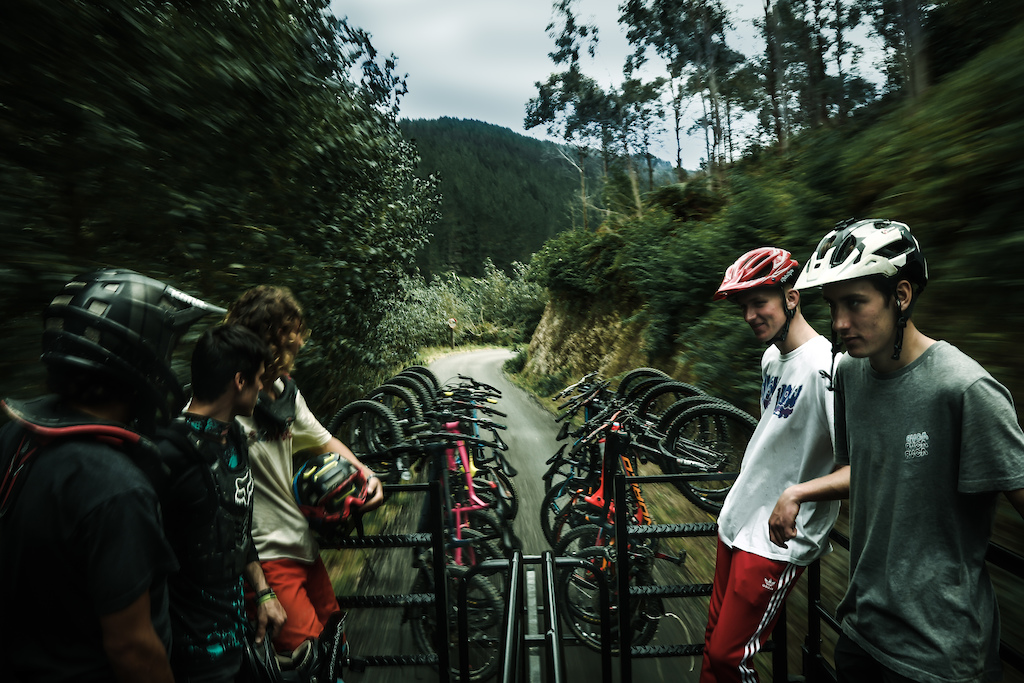 Located somewhere between Wellington and Rotorua, the trip kicked off with a short stop at Dirt Farm - boasting hero dirt and the world's sickest uplift truck. Keep an eye out for Dirt Farm's commercial opening sometime this year.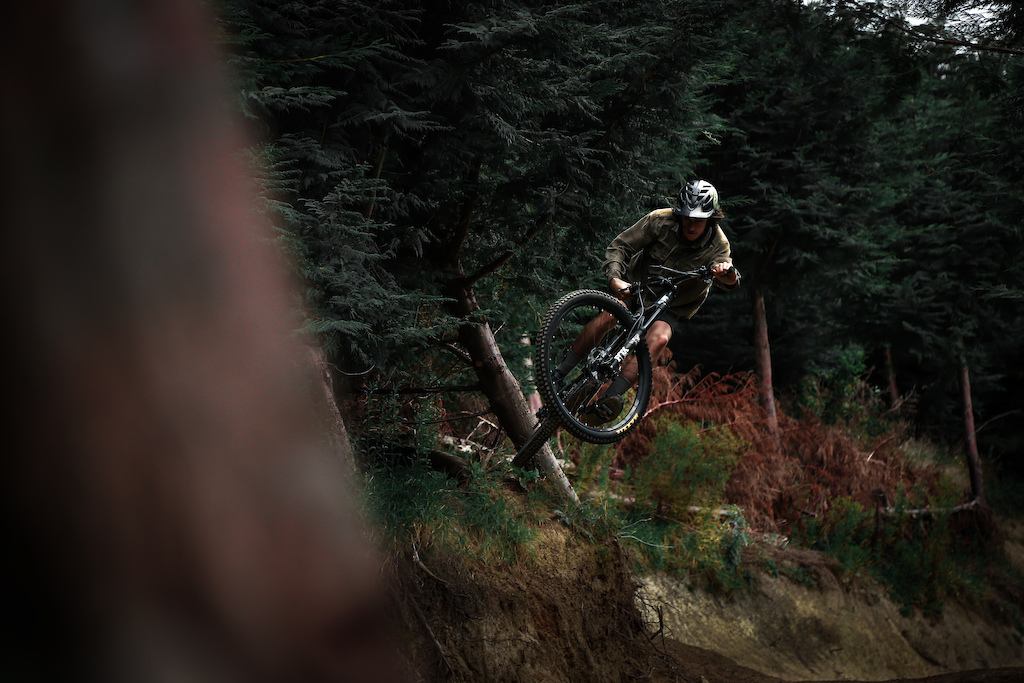 Jacob O'Donoghue-Price throwing out some big wheel steeze on the Green Room - a trail that moonlights as a pine cone collecting route for the owner's father and his quad bike.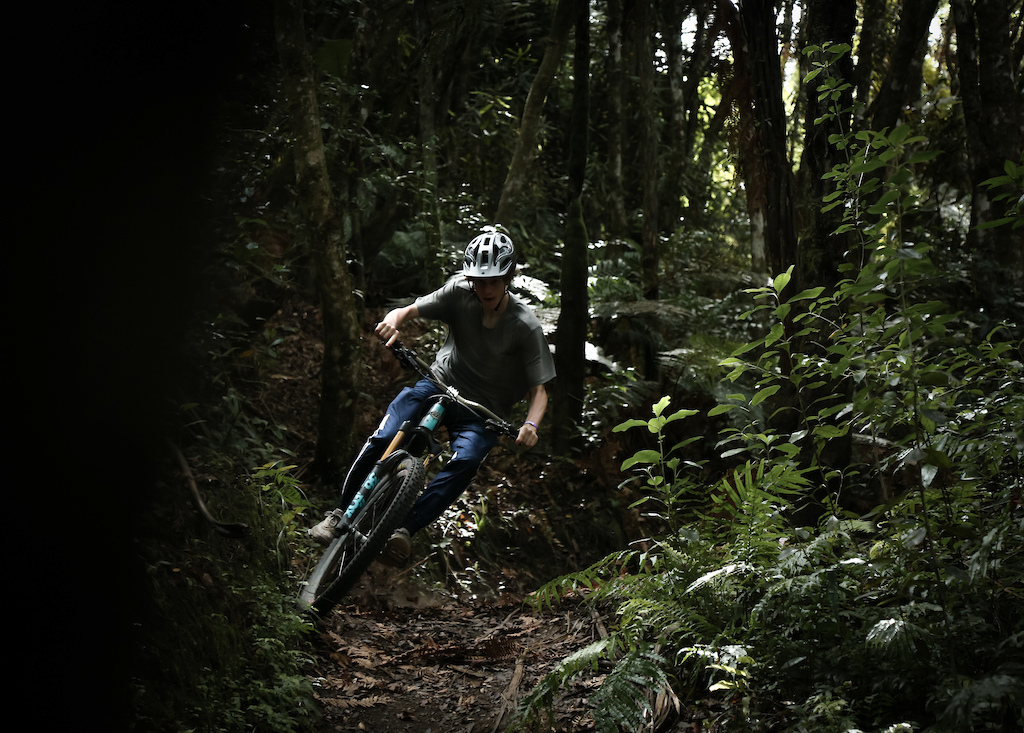 On the hottest day of the week the boys decided to head out to the lush forest of Rainbow Mountain. Here's Connor Jacob swingin' off the back and sporting his usual Adidas trackies.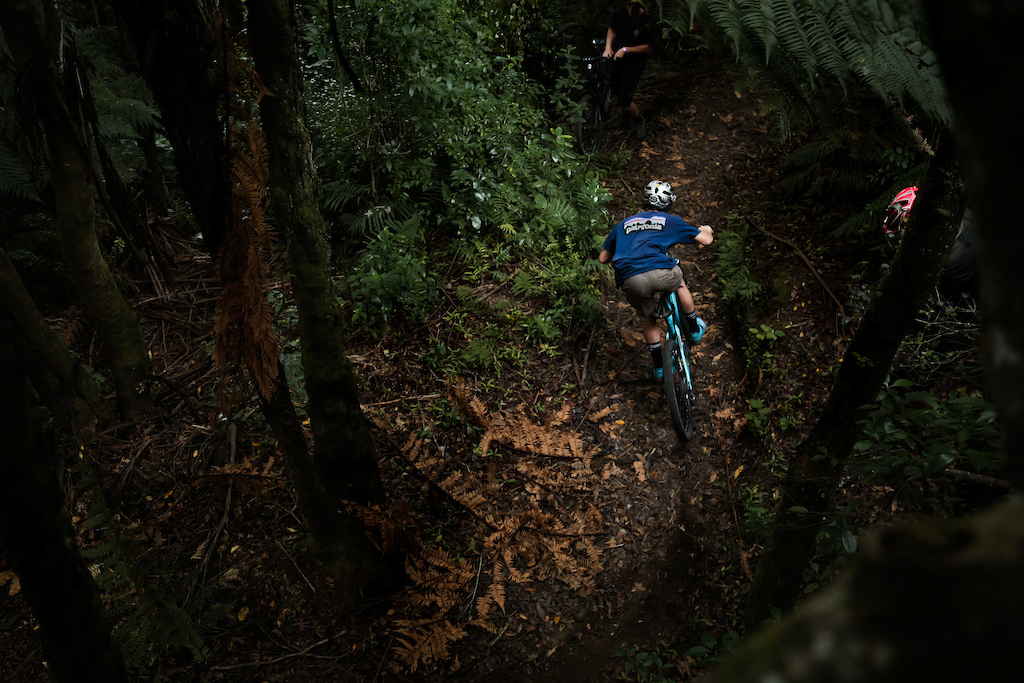 At the tender age of 16, Hunter Paull holds the record for being the youngest washed up athlete in existence. Connor at 17 comes a close second.
Knowing the right people can take you to some pretty sick places, and these backyard jumps paired with some massive sunsets made for a photographer's wet dream.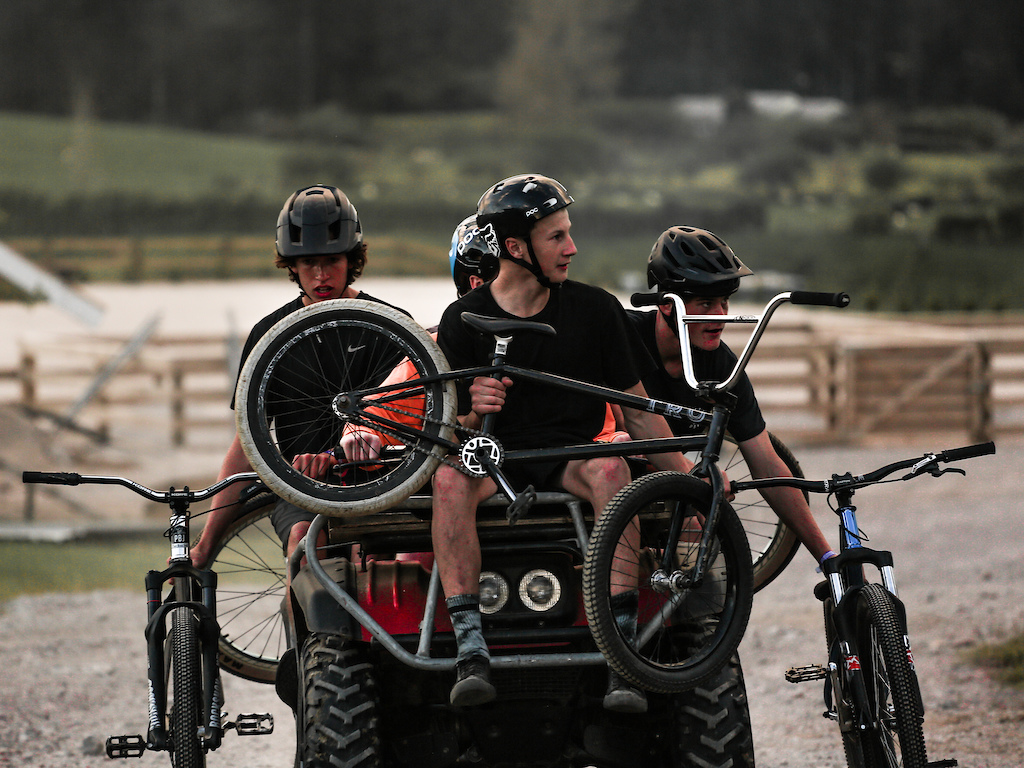 Easiest way back up to the top of the jump line was a cozy ride up on the ATV. Talk about the ultimate backyard set up.
Friday night's whip off was a highlight. What more needs to be said?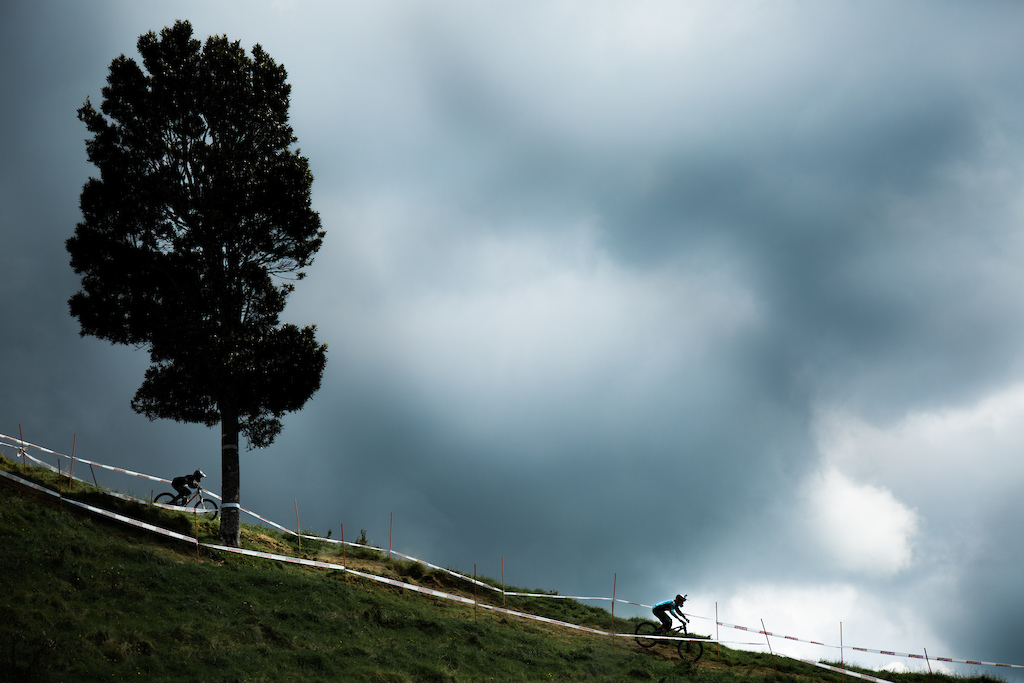 Practice for the downhill saw ominous clouds hanging idly in the background. Thankfully for us spectators overnight rains meant Sunday's racing produced mega carnage out on track.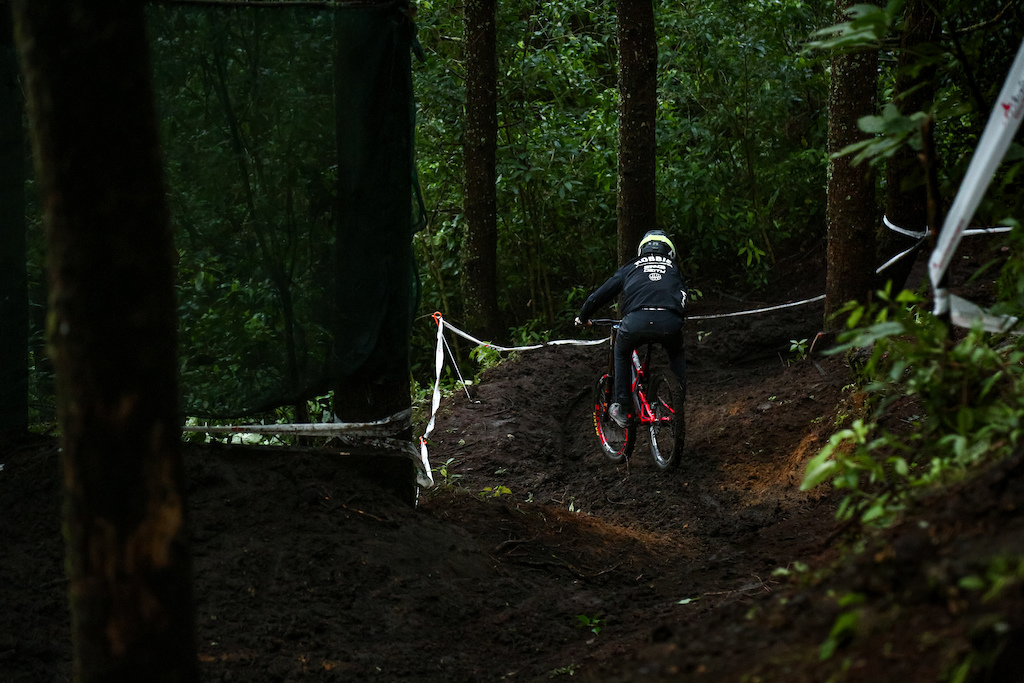 Of all the sections on track the Larches were particularly nightmarish. Sam Robbie was one of the few to make it through this section unscathed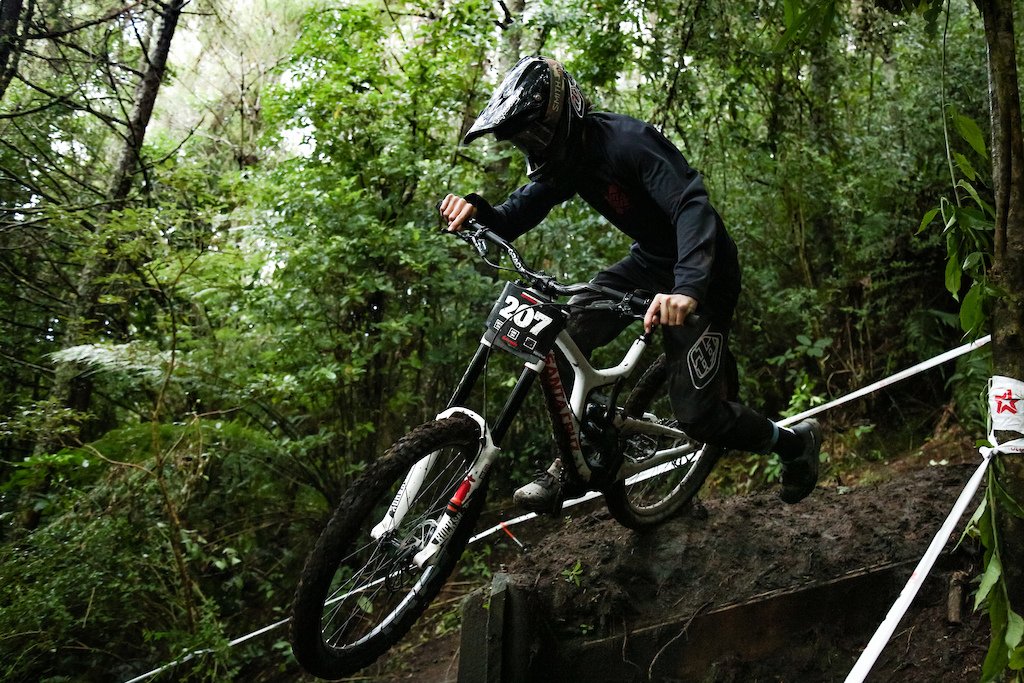 Jacob O'Donoghue-Price sending a fast plant to get over the vertical drop through the middle of the Larches that most riders were avoiding altogether. As impressive as it was, MVP went to Charlie Makea for having more extension on his tripod than everyone in the media tent combined.
You can keep up with all our latest content on Youtube, Instagram and Facebook.Thanks to Santa Cruz NZ, Rocky Mountain NZ and Yeti NZ for the support! Hope to see you next year!